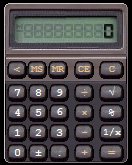 Here's a cool retro-looking calculator gadget that sits right on your desktop! Perfect for quickly crunching numbers without pulling up a whole new program!
This is a neat vintage calculator for your desktop. It's so handy to have a calculator right on your desktop to quickly do a short problem, rather than having to navigate through menus and open a whole new program! It looks just like the cool calculators from the 80′!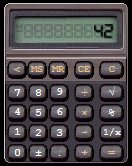 You can either click on the buttons of the gadget to input numbers and perform commands, or you can type them in directly from your keyboard! It even has a "backspace" key for convenience.
File Download
You can download this file here – keep in mind that this does only work on Windows 7