Your internet is slow as hell? You want to make it fast again like it once was? Or your latency in games such as WoW, Star Wars The Old Republic and other MMO's is going through the roof? We have a solution
Windows7themes.Net is proud to present the only app on the market that can speed upyour internet by over 100% in a few simple steps.
Move Your Browser Cache To A Fast RAMDisk With A Few Clicks
This is the ONLY app that can move your browser cache from your slow hard drive to a fast RAM cache!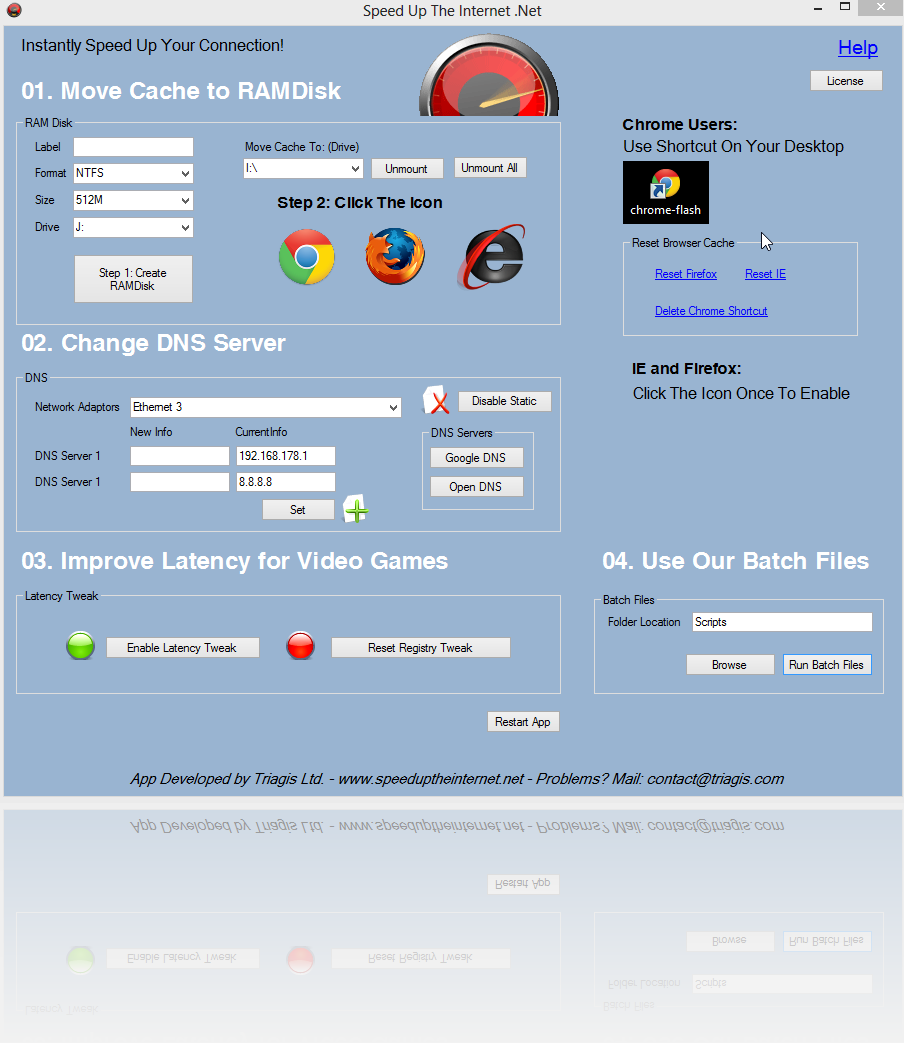 The app will walk you through what you have to do. There are only 4 steps:
1. Step Add a RAMdisk using the app (no work required!) and change the browser cache location with one click
2. Step Speed Up Your DNS using the app (again only one click!)
3. Step Use our latency tweak (one click!)
4. Step Apply our nifty batch scripts RIGHT FROM the app – if you have custom batch scripts you can copy them into the folder directory "scripts" and run them directly from the application too
We provide loads of useful batch scripts to make your internet fast again
Get The Beta Of SpeedUpTheInternet 2.4
This is a beta application – similar to what "Notch" did with Minecraft. You can purchase the beta for a lower price and get the final version (which will be priced higher) for FREE