Using the Bluestacks app player, you can now download, install, and run any Android app on your computer. The program runs on Windows XP, Vista, Windows 7, Windows 8, and Mac OSX, allows its users to search Google Play and download the apps directly from there, and can be downloaded for free from the Bluestacks's website.
The Bluestacks app player is easy to install, configure, and use and you can even extend its functionality by installing the BlueStacks Cloud Connect for Android on your mobile device. This will allow you to push apps from your mobile device to your computer and vice versa.
Using the Bluestacks app player to run Android apps on your computer
Step 1. Installing the Blustacks app player – if you are Windows user, go to the official Bluestacks website, download the Windows version, and double click the installation file. After the first splash screen, the player should start loading, and briefly after that, you should see an interface, similar to the one on your Android mobile device.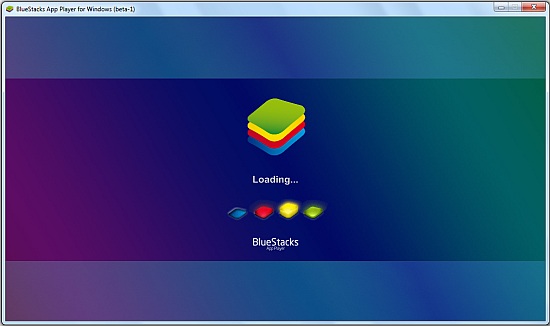 Step 2. Downloading and running your first app – use your mouse to scroll down and check out some of the popular apps by category or click on the large plus sign to expand the list of that category.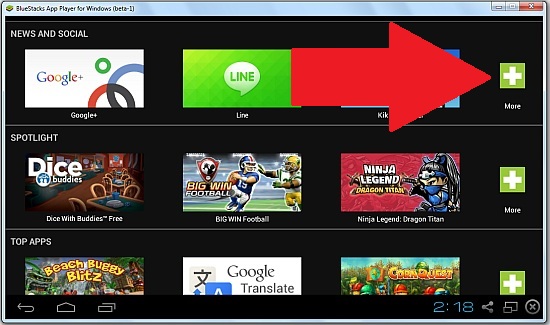 From the home screen, you can also click the Search button and run a search directly on Google Play. If you want to be able to download apps from the Google Play app store, you need to enable it, and enter your existing Gmail account or create a new one when prompted.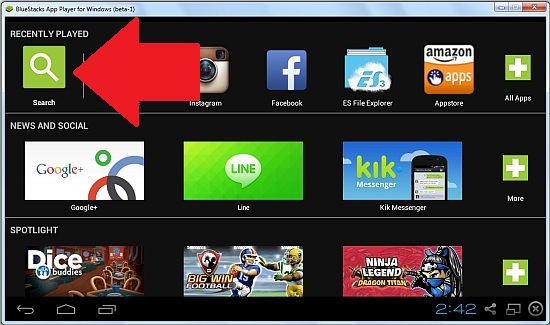 You can also download and install apps directly on your computer by downloading the app's .apk file and double clicking it.
Enabling app syncing
From the home screen of the Bluestacks app player, double click the App Sync icon.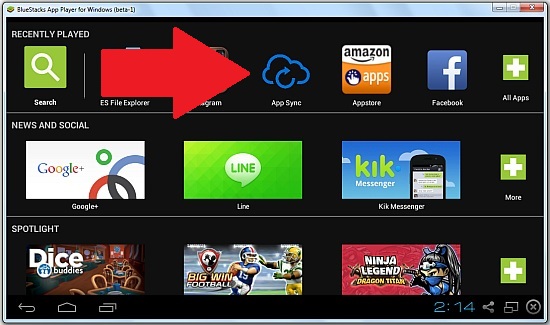 When promoted, enter your Gmail account credentials or create a new account, and then follow the rest of the steps.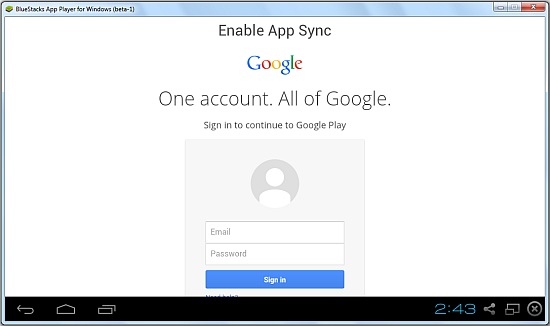 Step 3. Bluestacks configuration – you can use the Bluestacks taskbar notification icon to change a few basic settings. Right click on the notification icon and use the options to report a problem, restart the Bluestacks app player, check for update, quit the program, or change the app orientation options.

Conclsuion
The Bluestacks App player is free while in Beta and you should take full advantage of its capabilities. The program works flawlessly on computers with adequate amount of RAM and fast processors and enables you to run and play with any Android app you choose even if you don't have an Android mobile device.