If you are not familiar with the Windows 8 Metro Desktop yet, here's how you log off in Windows 8 to switch to another Windows 8 account, e.g. the hidden admin account: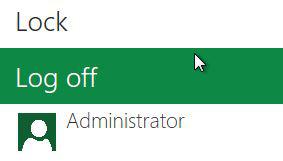 1. Step First open up the Metro Desktop by clicking on the Start button
2. Step You should now have the Metro screen. Click on your username at the top right: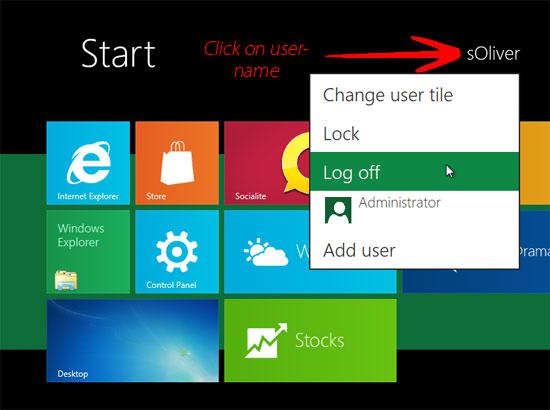 3. Step That will open up a sub-menu where you can click on the Log off link
4. Step You should now be logged off and see this: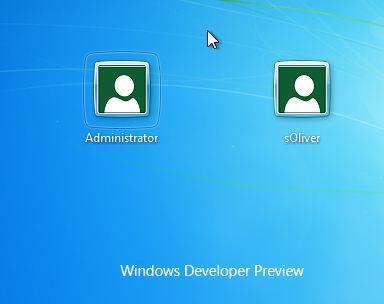 If you still can't log off or you get an error when you try to log off, let us know and we'll try to help!