Your new PC is too slow already? No problem, here are some great tools to speed up Windows 8: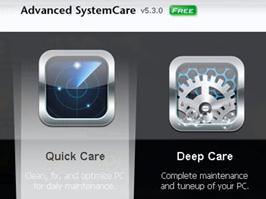 Hey folks! As we wait for the release of Windows 8, questions whirl into our mind. Will it be fast? What is new? Does it refresh our systems? Etc. Even though Windows 8 is expected to refresh our systems, with full new Operating System but there are a number of software application to help us further in improving system performance.
One of the software includes Advanced System Care. It is one of the best utilities created by Iobit. It can completely fix your PC and also make it run faster with its features like turbo boost, quick care, drive care and security care.
The latest version of Advanced System Care has following abilities:
Speeds up performance and internet access
Defends your computer from viruses by Advanced Protection
Your one click can solve around 10 common problems.
Real time optimization will help your PC boost.
Provides you multi language installation pack.
The free version of Advanced System care can be easily downloaded by the following website:
http://download.cnet.com/Advanced-SystemCare/3000-2086_4-10407614?part=dl-6271865&subj=dl&tag=button.
The 25.8 MB exe file contains all the above abilities !
Anyhow. Once you have downloaded the Advanced System Care, we will guide you on how you can speed up your windows 8:
1. StepOpen up the Advanced System Care from your Desktop. You'd be seeing the following screen.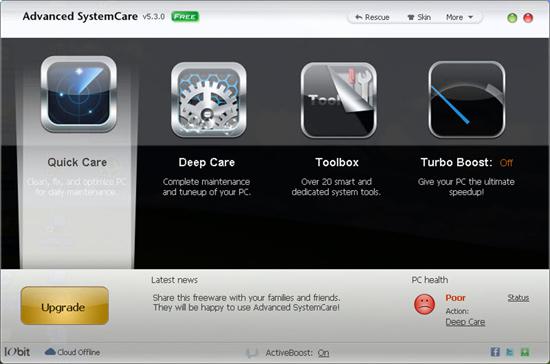 2. StepClick the Quick Care option on the screen and after checking all settings, click "Scan Now"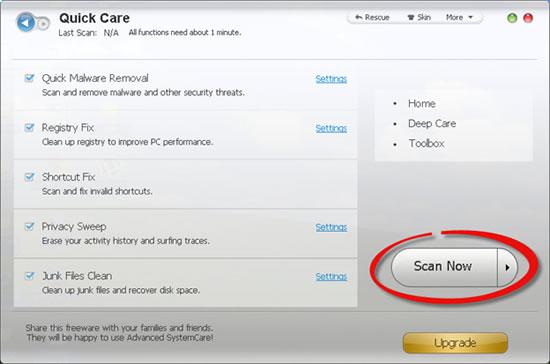 3. StepOnce done with the scanning, come back to the main interface of the program and click Turn on under Turbo Boost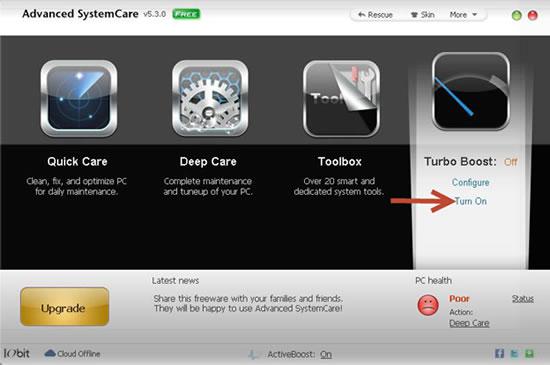 4. StepNow click Deep Care, check all settings, and click Scan Now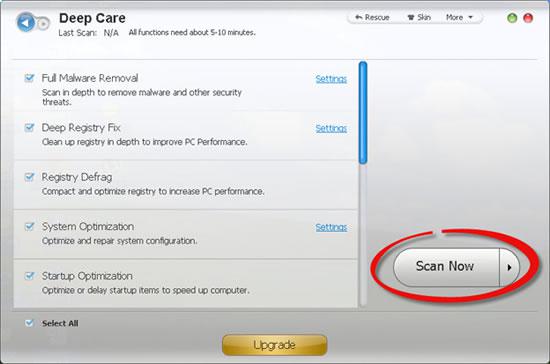 5. StepNow , according to your choice, click Toolbox and you'll be given choice in more than 20 dedicated system tools. If you have time, try running them at least once.
Conclusion
There isn't one, but countless software apps for improving Windows 8 performance. You have to decide for yourself which suits the best of your needs.