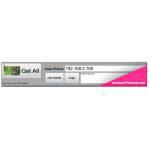 You want to get a MAC address from a certain IP, even from your Windows 7 network? Download this free MAC address lookup tool now. Top!
2014 Update: Direct Link (provided as is, bugs: [email protected])
MAC-Address-Finder 1.3.1 is a really awesome tool to find MAC addresses. You can not only find out your own MAC address, you can also get ALL MAC addresses of devices connected to your network. Best of all, you can export all MAC addresses to a handy CSV Excel file. Neat, huh? It will also create a txt file called output.txt with all your MAC addresses.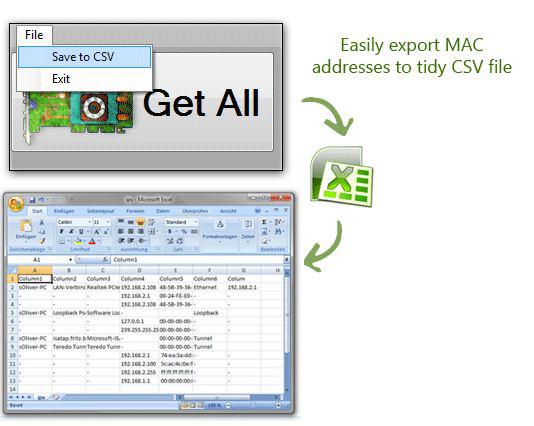 This software is donationware. You can support our development with a small donation.
MAC Address Lookup Over Network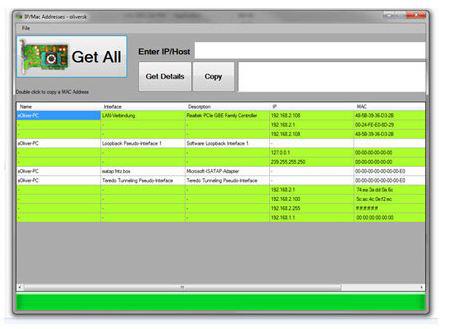 Install Netframework 4.0 (required) and then open the folder Portable MAC Address Finder, double-click on macaddress.exe and then click on GET ALL. It will list all MAC Addresses. You can then click on File, Save As .. to save it as CSV file.
FREE Download!
We are providing this software "as is". If you find bugs, you are encouraged to submit them, but it will take some time until we will fix them.
Download MAC Address Finder (IP/Network) 1.3.1
Got a Software Download Site? Submit Our PAD file

We are encouraging all owners of download sites to download our PAD file and upload it to their download site.
Donation? Thank You!
We are keen on providing more free software. If you would like to support our development, you are welcome to donate: