If you want to protect yourself from new emerging viruses in 2015, it's always good to check the market for new antivirus software.

1 Best
Free

Anti-Virus for 2014 – Pick 1 AVG

One of the most popular and very efficient Anti-Virus software is AVG's Anti-Virus FREE 2015

You can expect that a lot of viruses will target social network users in 2014. That's why it's important that you have a good Anti-Virus that can detect threats as soon as they're active on your computer.
There are two sorts of Anti-Virus tools, one that is always active (a so called Guard) and one that can scan your PC for infected files (a so called scanner). Viruses can disable the guard and infect files in such a way that up-to-date viruses will not detect them, but in most cases you will be able to quickly get rid of most viruses using a software like AVG.
2 Best
Paid

Anti-Virus – Pick 2 Panda Pro 2014
You should never save money on essential things like food – the same goes for PC security. If you have a PC you are responsible for your own security and you always get what you pay for. Paid software is therefore recommended.
Panda Security provides top-notch solutions for little cost. It will protect you from malware, rootkits, spyware and includes a firewall. Panda also consumes less resources than most other Antivirus solutions, so it's really a good choice for 2014.
A 1-year license will cost about $40 for 1 PC, but you're really getting something for your money. Should you ever have a suspicious file that is not getting detected or falsely detected you can send it to Panda's security team and they will identify it for you or remove the false flag. E-mail is [email protected]
For more information check this thread
Best
Malware

Remover for 2014

Lastly, I always use this program to remove viruses and malware when repairing other people's PC's: Malwarebytes Anti-malware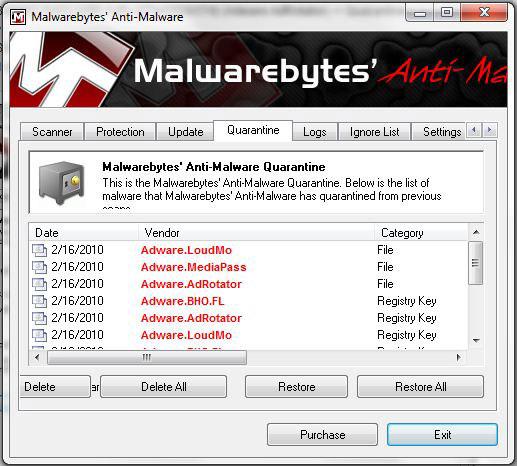 You can find it on our list of TOP 5 Spyware scanner for Windows 7
What anti-Virus software are you using to fight spam, viruses, trojans, rootkits in 2014?
We'll show you some tricks how to protect your Facebook accounts next week, so stay tuned.