Dat files are generic files that can possibly contain text, graphic or other data. In order to open a .dat file you can try some of the following methods.
Definition: What Are Dat Files
A dat file is a very common file. It is a generic filetype that can contain a multitude of content types. Therefore opening a dat file is difficult, but doable. Games for example often have dat files in their system folders.

In a best-case scenario you already know type of content it contains:
Text,
graphics,
numbers,
code,
etc.
Else if you don't know the content and open it with notepad, you will only see scrambled unreadable content: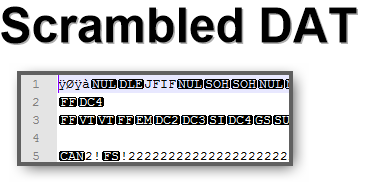 IMPORTANT: Most Reliable Way To Open Them: 7zip
My swiss-army knife of choice is 7zip. It is possible to open most generic files with 7zip including dat files. You can simply look at the actual content of most dat files: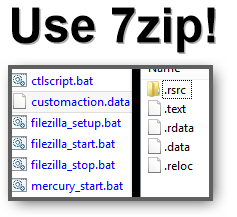 You can download a free copy of 7zip at 7-zip.org – optionally if 7zip fails, I also like pZip and jZip.

Alternatives to 7zip can be found here
More alternatives to 7zip
What Is The Index.Dat
There are some special .dat files on your PC that you might be able to read. For example the index.dat file is a hidden system file that logs all of your visited URL's on your PC. Not bothering you? Well, if you are concerned about your privacy, because you share your PC with someone else, you should check out this Index.dat reader for Windows 7 & Vista
If you have a special .dat file that you would like to open, you can post the name of the file below and we will inspect it. However, most .dat files simply cannot be opened.
First Things: What Content Does It Include?
In order to open a dat file properly you need to identify the content. What is it most likely including? Video, text, music?
If you don't have a clue what is inside the dat file, you should give several programs a try to open the .dat file. The success rate however is very low and you will probably only see random characters when you open the .dat files. However, sometimes you will find programs that are dedicated to open special .dat files. One of those special .dat files is the file index.dat
Method 1: Opening Text Dat With Notepad++
If it's text that is stored inside the .dat file, then try to open it with a text editor program like notepad or notepad++
Download Notepad++ here https://notepad-plus-plus.org/downloads/
If it's a graphic, try to open it with a graphic program.
Method 2: Opening Video DAT With VLC
Certain .dat files that include video content can be opened with VLC or PowerDVD.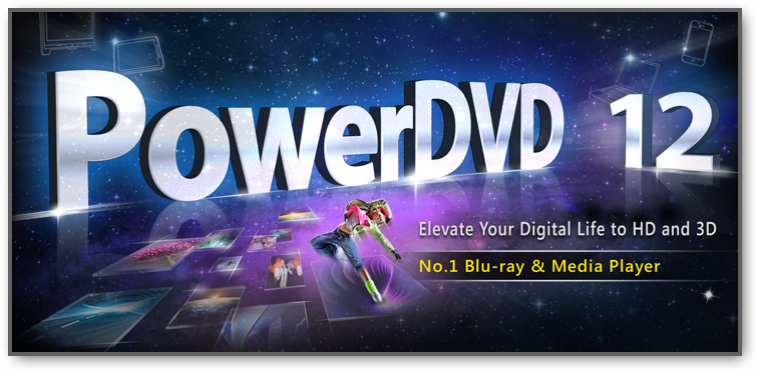 Method 3: Opening Image Dat With Photoshop or Photo Viewer
Various programs such as IrfanView are capable of opening quite a lot of files. It is possible that you can browse the content of a dat file that includes images. Give it a try.
Conclusion
As you can see, generic files such as DAT files are difficult to open, but with tools such as 7zip it gets a lot easier. You should also try to figure out what the dat file actually contains before trying to open it, which will make your job a whole lot easier.