The Windows Media Center is a decent media player for TV, DVD's, Music, Pictures. Especially XBOX players will be familiar with it by now. So, why not make the Windows Media Center your default player? It's simple and can always be undone with a few clicks.
Windows 7 includes a nice tool to define your default programs and file associations.
1. Step Open up the Default Programs control panel on your Start menu
2. Step The last entry Set program access and computer defaults allows you to set the default progams for your PC.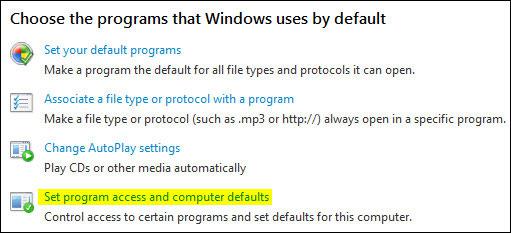 3. Step Uncollapse Custom
4. Step Next, find Choose a default media player
5. Step Select the Windows Media Center option to make the Windows Media Center your default media player.

Windows 7 will now open a lot of media files with your media player, for example all of your videos or recorded TV-shows: