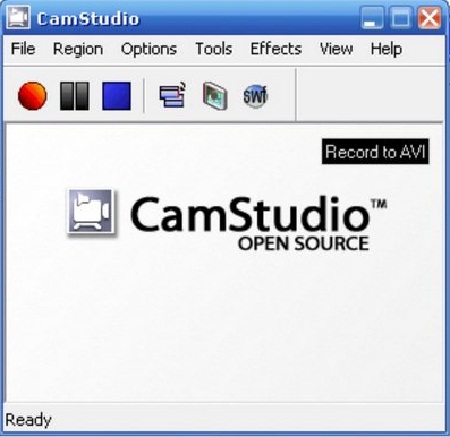 Want a smooth screen recording software that is easy on your FPS? We compared 5 different programs that are great for capturing high-quality videos at reasonable frame rates!
Screen recording software is such software which can make a video of the steps and the clicks you are using for a particular work. Just like screenshot capturing software is used to capture the image this software can capture the video of a corresponding procedure. If the installation process of any software has several difficult steps then the installation process video can help a fresh user to use and install it. This type of software can not only capture the video, but also able to capture the audio.
1) CamStudio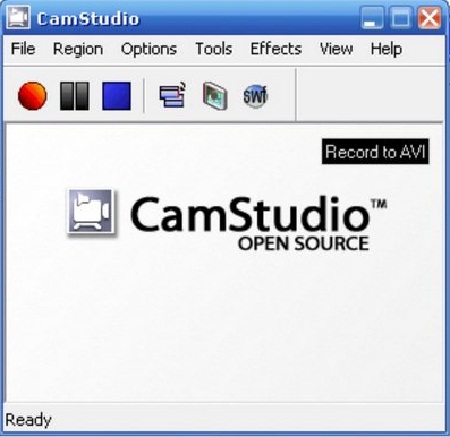 Camstudio is open source,Screencasting software developed by romulus9, jpetroules, gotschai, bleeblap, nickthegeek, windycity and wolfpackmars2. The first release of this software was in the year 2001 and this software is written in C++. The format of recorded video is VOB, MPEG, DVX and MPG.
This software is featured with Embedding and compression tool.The main advantage of this software is that it is easy to use and the software is not expensive at all.
2) ActivePresenter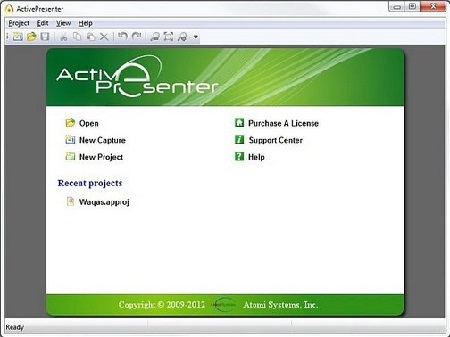 ActivePresenter is Screen casting and eLearning software developed by Atomi Systems. The primary release of this software was in the year 2008. This software has three editions; Free Edition, Stable Edition and Professional Edition. This software is featured with the qualities like rapid authoring, interactive maintaining and interactive screencasts. ActivePresentercan create screenshot and record screen very easily.
This software has features like SCORM Compliant, Style (Color & Effect), Interactive & Branching, Full Motion Recording, Event & Action, Smart Annotation, Video Export, Transition Effect, Audio & Video Editing and Smart Capture. This software can create attractive e-learning courses and screencasts with the addition of branching scenarios, application simulations and quizzes. The main advantage of this software is that it is very easy to use and it is very reliable.
3) Adobe Captivate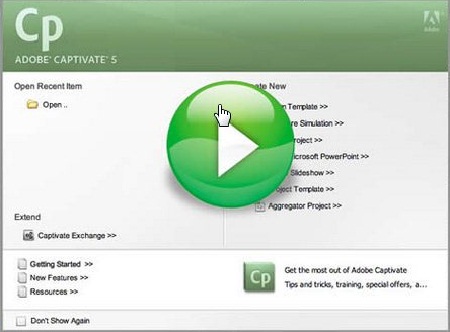 Adobe Captivate is eLearning and screen casting software developed by Adobe inc. This software has another use as podcasts, screencasts and as a converter of Microsoft Power Point to Adobe Flash format. The latest version of this software, Adobe Captivate 6.0 is featured with pre-built widgets, pre-built images, HTML5 supports and themes.
This software has improved roundtrip with Microsoft PowerPoint, Smart learning interactions, Text-to-speech functionality. Adobe Captivateis featured with Pre-test and branch-aware quizzing, Audio recording and editing, High-definition (HD) screencasting, Attractive out-of-the-box quizzing and Multivideo support and synchronization.
4) Bandicam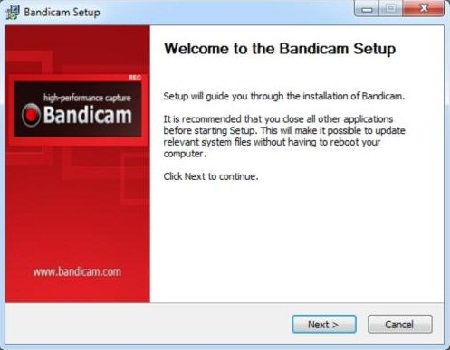 Bandicam is Screencasting software developed by Bandisoft is available in languages like English, French, Chinese and Korean. Using this software user can create video of very small size. This software has the ability to record for more than 24 hours. By using this software user can directly share 720p and 1080p video to YouTube without converting.
5) BB FlashBack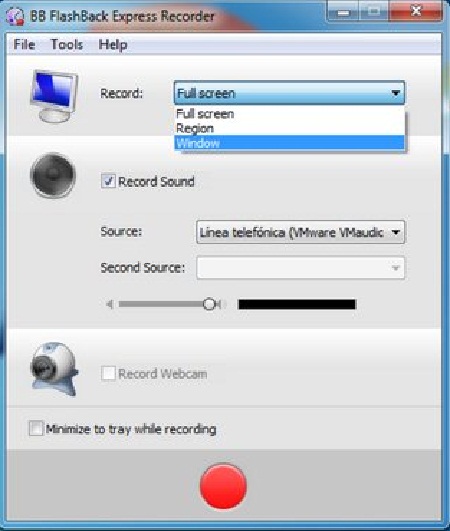 This Screen-casting software is developed by Blueberry Software. This Proprietary software has two editions; Express edition- it is free and standard edition- it is commercial. The features like adding effects, editing, annotation, sharing and recording are included in BB FlashBack. Advanced technology like webcam recording, schedule recording, making notes while recording are included in it. This software can also share video on YouTube without converting videos.