Changing the default function keys in Windows 7 can be helpful and boost your productivity. With this free tool you can easily assign other keystrokes to the function keys.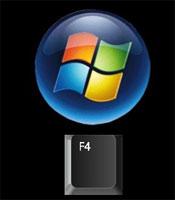 Changing function keys in Windows 7
Sometimes we may have a key on our keyboard that has stopped working. For example if my keyboard's Enter key is not working and I need some other key (that I normally don't use) to do the Enter-Key-Tasks. One way to do this is by going to windows 7 registry and change the default function of any key we want but that is not only difficult but also not recommended due to risk involving registry corruption. Here we present the step by step procedure for the same task but using a small free software that does it easily.
Step by step procedure
1. Step Go to Download Page for Sharp Keys .
2. Step Select download SharpKeys 3.0.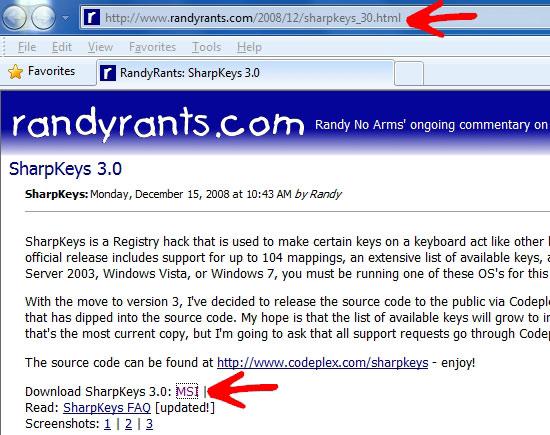 3. Step When download finishes, Install SharpKeys.
4. Step Double click SharpKeys icon on desktop.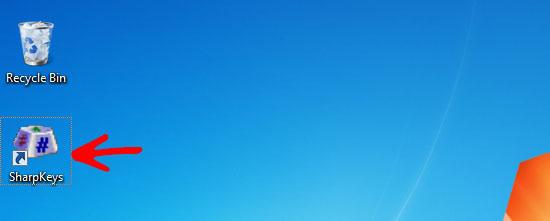 5. StepWhen SharpKeys window opens click on Add button.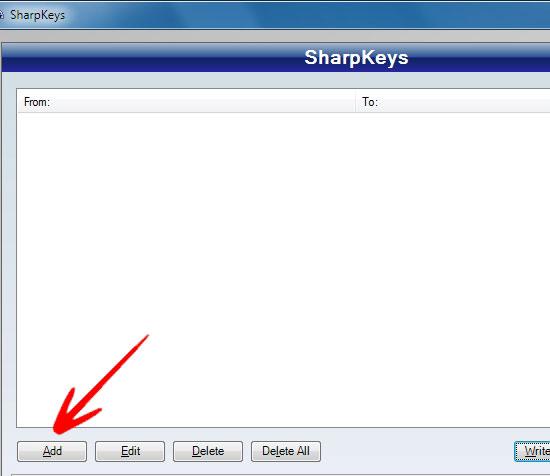 6. Step A new window opens with two drop boxes. The drop box on left is to select the new key that will replace and the drop box on right is to select the old key that is to be replaced. Select both keys according to your need and press ok.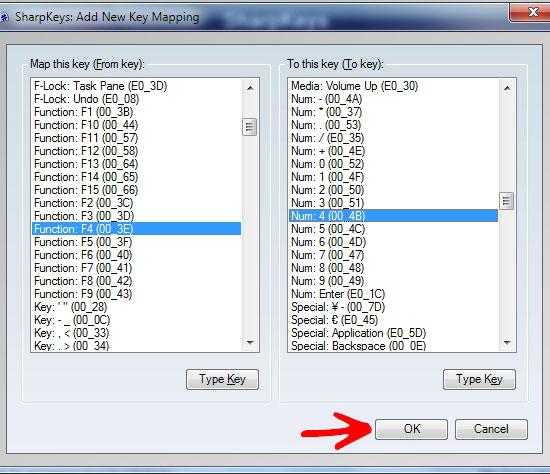 7. Step Now you see an entry in SharpKeys window indicating the From and To keys. You can add another key or if you are done, click Write to Registry button.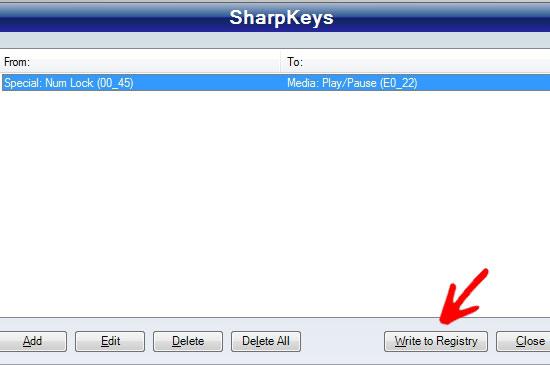 8. Step That's it. Now restart or logout for changes to take effect.

Conclusion
Going to window's registry and updating it is not easy therefore this free software is used to do it easily and risk-free.