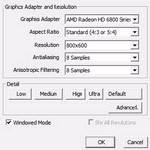 If you get the error "Failed To Initialize Renderer: Your display doesn't support the selected resolution", try this.
The error will always appear when your display resolution is not supported by Skyrim.
1. Step The easiest solution is to simply start Skyrim in Windowed Mode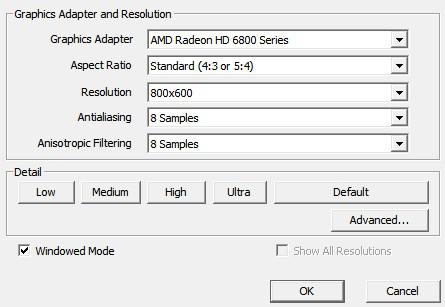 2. Step If you do not want to play in Windowed Mode, you should try to set a WORKING resolution in your SkyrimPrefs.ini file that can be found here:
C:\Program Files (x86)\Steam\steamapps\common\skyrim\Skyrim
3. Step Open the file and change iSize H= and iSize W= to something that will work on your PC e.g.

iSize H=1920
iSize W=1080

The example above works if your monitor supports a HD resolution of pixel
4. Step Also make sure that you have the latest graphic card driver. Updating that driver might fix your problem if you still get the error Failed To Initialize Renderer: Your display doesn't support the selected resolution after trying the steps above