If you want to get rid of the error ".exe has stopped working" in Windows 7, here's a useful tip by Vivek N that might help you out. More after the break.

When Windows 7 was officially released by Microsoft there were several applications which users were not able to install on the operating system because of the compatibility issues. Because of the compatibility issues many times .EXE files, when executed by double-clicking on them, stopped responding and the operating system used to display an error saying ".EXE has stopped working". Because of this reason people started avoiding Windows 7 and many of them rolled back towards Windows XP. However many people don't know that Windows 7 has a built in feature by the name of Program Compatibility that allows older applications to run on Windows 7 by configuring them accordingly. If you want to run an application using Program Compatibility in Windows 7 you need to follow the steps given below:
1 Logon to Windows 7 computer using the account that has administrative privileges.
2 Click on Start button and in the search box type Compatibility.
3 From the appeared list of applications click on Run programs made for earlier versions of Windows to open Program Compatibility wizard.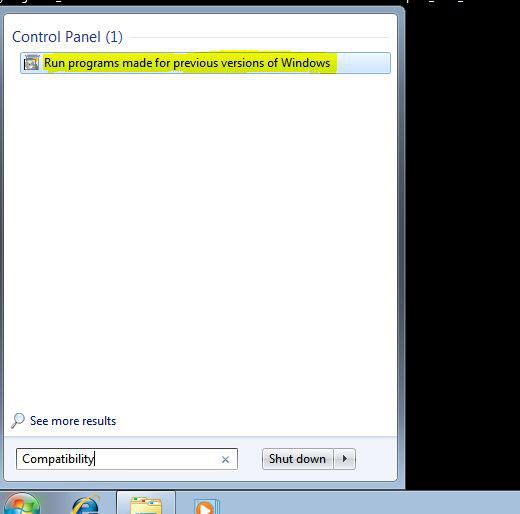 4 On the appeared page click on Next button and wait till the program detects the issues.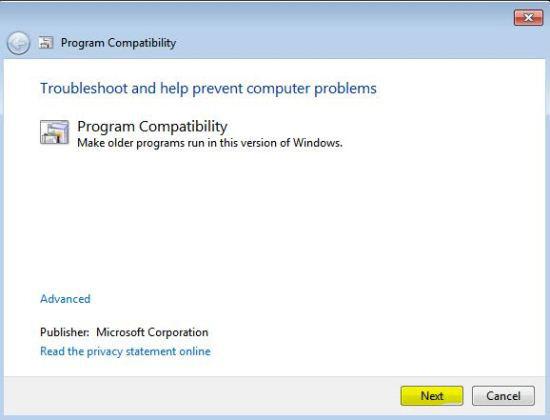 5From the available list after detection, choose the program which you find problematic while executing and click on Next button.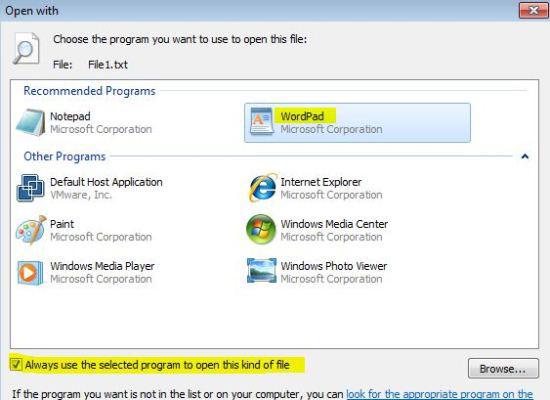 6 From the next page click on Try recommended settings option and the next page click on Start this program button to test the settings.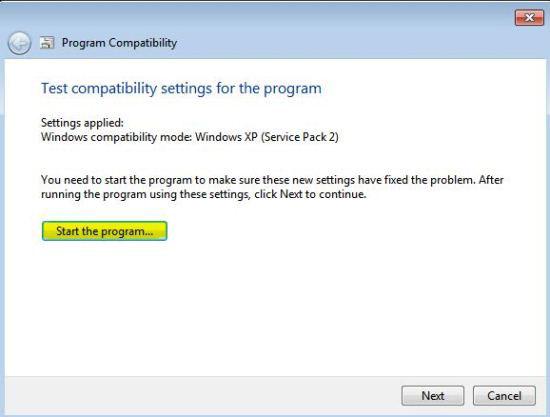 7 Once the program has successfully started click on Next button on the very same page.
8 On the next page click on Yes, save the settings for this program link and finally click on Close button.