I'm not suggesting that you should uninstall IE8 in Windows 7, but if you want to know how to do it anyway, let's see if we can remove it from Windows 7. Many people ditched the Internet Explorer a long time ago, but it's still installed on most machines.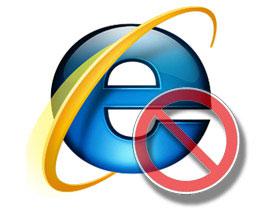 Programs & Features
1. Step Open up the Control Panel and find "Programs and Features":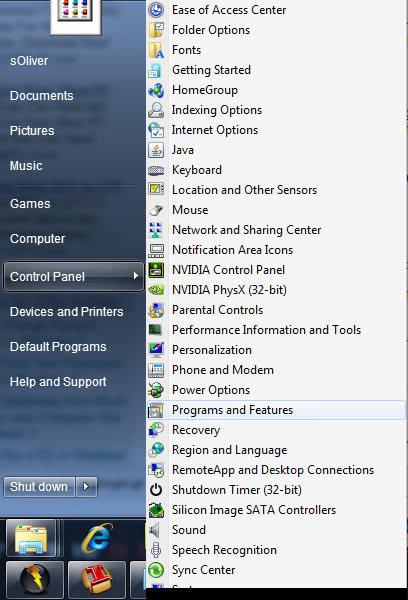 If you want to display the Control Panel as a menu on the Start menu, you should read this guide:
How to customize Windows 7 Start Menu
Turn Windows Features on or off
2. Step At the top on the left side you will see the entry "Turn Windows features on or off", click on it: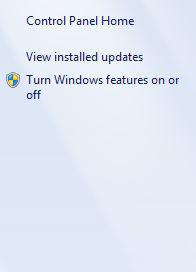 Disable Internet Explorer 8
3. Step Next, uncheck the entry "Internet Explorer 8":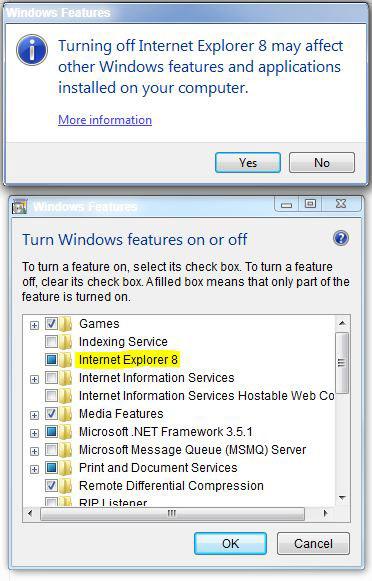 A warning message will pop up: "Turning off IE8 may affect other Windows features and applications installed on your computer.
4. Step Confirm with "Yes" and you finally uninstalled IE8 in Windows 7. Well, it's not really gone, you can turn it on whenever you feel like it, but it's uninstalled as long as you don't turn the "feature" on again. Restart your PC to complete the uninstall process.
Uninstall or keep IE8?
Have you uninstalled IE8 on Windows 7 or is it still activated? Personally, I need the IE8 to check my websites and I don't see a reason why anyone would uninstall IE8. The IE8 is not the best browser, but it could be a lot worse.
My current browser favorites are:
1. Opera
2. Firefox
3. Google Chrome
Opera is my favorite browser at the moment, because Firefox has way too many problems with Flash content and regularly freezes or crashes. Chrome is a great alternative as well. IE8 is a fast browser too, but lacks many features and is not a good choice for multi-tab browsing.