Uh oh, ASCII art, you either hate it or love it. If you have a couple nice GIF files that you want to convert to animated ASCII art, here's a nice little freeware tool (portable) that allows you to do just that. Hot!
First I found a little freeware tool called ASCII Animator, but it didn't work on my system, so I decided to dig a little deeper. I found another freeware tool, but it's Italian. Nonetheless, the interface is very easy to use. I only know a couple words in Italian (prego?) so I'm sure you'll be able to use it, simply play around with it a bit and you'll find out what everything is good for.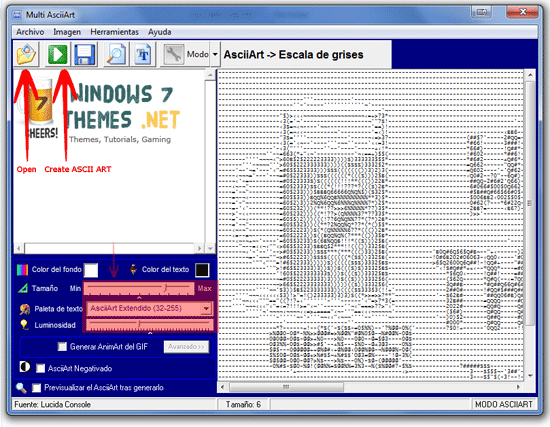 You can download the free tool from here (consider a donation to multiasciiart.webcindario.com). The program was last updated in 2008, but still works great, even on Windows 7 64-bit.

If you know any other great freeware to create ASCII art, let us know. We'd also like to see your ASCII art creations! It's pretty fun to convert some existing GIF images into ASCII art.