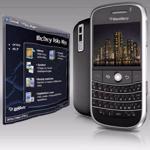 Transferring files and synchronizing data could be a lot of work without the right tools. Luckily there is great software for Windows 7 that helps you with the chores
There is an increasing demand for data transfer and sync software that's compatible with Microsoft Windows current release. Although there are many programs that do work with Windows 7, they vary greatly in quality. Below are the ones that are widely considered to be the best.
Mozy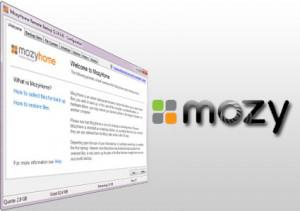 As a cloud-based backup service, Mozy offers automatic file syncing between the desktop and the Cloud. The Cloud version even reflects changes made to the original files, which eliminates confusion over whether the file being viewed is the most up to date version. Mozy allows users to easily view and manage files from iPhone, iPad and Android. Unlike some other programs, this application offers a plan with unlimited storage. A downside to Mozy is that it doesn't allow file sharing.
GoodSync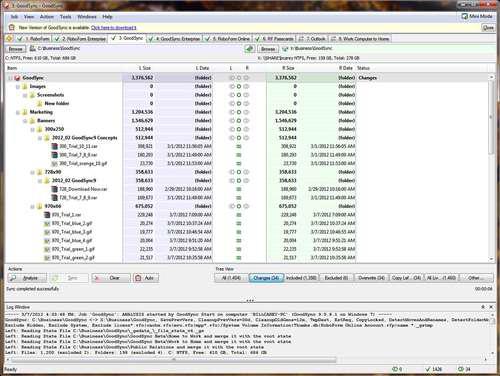 The user-friendly GoodSync is a good product, even if it does say so itself. Although it's compatible with Windows 7, GoodSync cannot synchronize or merge Microsoft Outlook files. Therefore, it's not for those who are seeking sync software for the office. For everyone else, however, GoodSync is a pleasure to use. It only takes a couple of steps to start the syncing process and it's also very easy to schedule automated syncs and backups. In the unlikely event of any problems, the program provides excellent tech support.
Blackberry Desktop Manager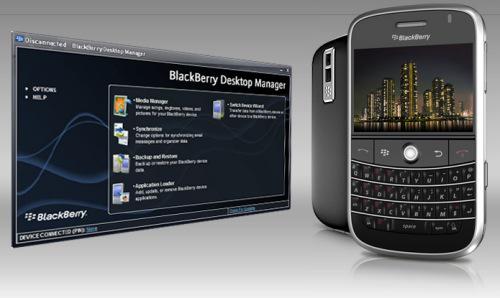 For transferring data from a Blackberry smartphone or tablet to a PC, Blackberry Desktop Manager is one of the best programs available. With this software, it's easy to customize configuration and synchronization settings between Blackberry and desktop. Media, information and apps can all be synced. However, some users do find Blackberry Desktop Manager to be slow and cumbersome. The application is free and is compatible not only with Windows 7 but also with Vista and Windows XP.
SugarSync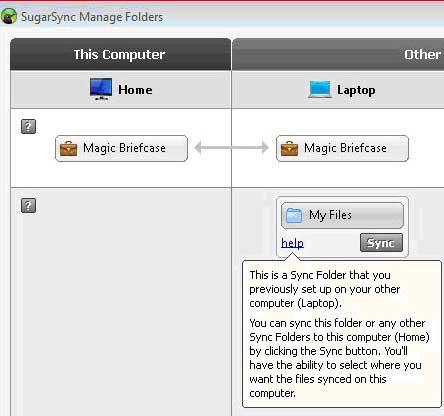 This application will definitely keep computer users sweet, as it allows them to synchronize, back up, remotely access and share all types of file. SugarSync has plenty of innovative features, such as the ability to run a real-time, multi-computer sync. The program is available for Mac as well as for PC and provides some of the best mobile coverage on the market. This coverage includes free applications for BlackBerry, Android, iPhone and iPad. One disadvantage of SugarSync is that its plans only offer up to 250GB of storage.
Super Flexible File Synchronizer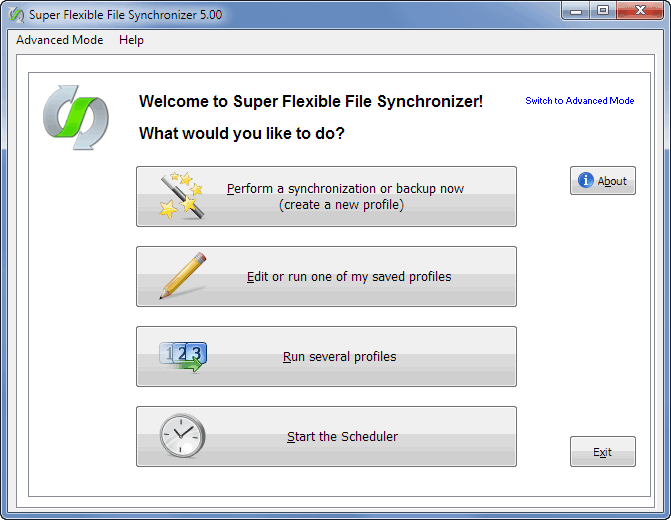 This data transfer and sync program is one of the most versatile on the market. Compatible with all 3 major operating systems, Super Flexible keeps data both secure and up to date. Despite being a solid product, Super Flexible may not have enough customer service options for some people's liking. This is particularly disadvantageous for novice computer users attempting advanced operations like internet-based file transfers, as such tasks can be difficult with this program.
Although, like most software, each of these products has its disadvantages, they all provide a good balance of features and allow users to easily perform basic transfer and sync operations. Any of these programs will enhance the user's ability to work with data on multiple platforms.