If you want to listen to well known radio stations right from your Windows 7 PC, you can use free FM radio software. Radio? Sounds boring, but there are actually many great radio stations out there that play some pretty good music all day long.

My favorite (online) radio stations

One of my favorite online radio stations was 977 music, but I found SKY.FM to be the better choice in the end. If you hate radio commercials, you might want to try DI.FM. They don't have much commercials (if any?) and even offer a premium station for a cheap fee. I'm more into 70's, 80's and Alternative Rock, but sometimes techno is good for a change and DI.fm is well-known for trance and techno channels.
Free FM Windows 7 Radio Software
Anyway, the free radio software I'm talking about is RadioSurge. RadioSurge is a simple software that allows you to listen to radio from all over the world (even from China, Germany, Netherlands and Taiwan) and you can even add new stations if you know the source URL of the radio.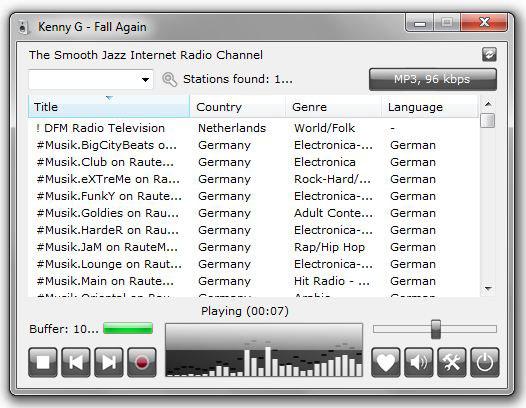 They also have real FM stations on their list, like CKLN 88.1 FM from Toronto, but also online radio stations like the mentioned .977 and others like 1.FM.
Attention: When you install RadioSurge and you get a virus warning, it's a false positive. I've checked with Kaspersky and here's what they say:
Hello,

This message is generated by automatic letter reception system. The report contains information on what the verdicts on the files (if any in the letter) makes antivirus with latest updates. Letter will be passed to the virus analyst.

RadioSure.exe – Trojan.Win32.FakeAV.wb

We are sorry, it is false alarm. It will be fixed as soon as possible. Thank you for your help.

Best Regards, Kaspersky Lab
Listen to FM radio via Windows Media Center
If you want to listen more FM stations or if you can't find the FM station that you are looking for, you should grab a radio tuner from Amazon and then listen to radio from your Windows Media Center: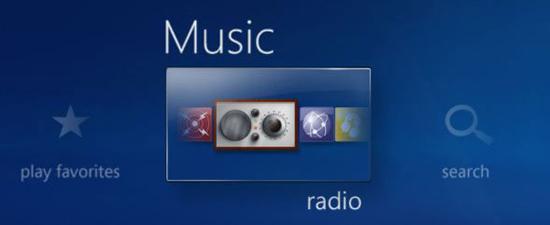 Click on "Radio" and you'll find a tuner to listen to whatever FM station you want to listen to.