If you want to sell your laptop or hard drive you need a secure file shredder for Windows 7 or someone might be able to restore your private data. Here's one of the most secure file shredder for a safe and secure file deletion.

File Deletion: General Info

When you delete a file, it is always recoverable. Unless, you overwrite the space that the deleted file occupies. But even if you overwrite a file, experts can still retrieve some data in forensic labs. The only secure way to delete your data is to overwrite it 7 times. This is also the US DoD 5220 standard for secure file deletion.
Tip: If you only want to securely delete your data to sell the hard drive, 1 overwrite will be sufficient. As a general rule of thumb, it is also advisable to never store sensitive data like your bank account number on your PC.
The first file shredder software for Windows 7 that I stumbled on was the "File Shredder 2" by fileshredder.org. However, after reading some reviews and opinions I decided to recommend another file shredder that comes with over 13 algorithms for secure file deletion.
Download "Eraser" Windows 7 File Shredder

The software that I recommend is simply called Eraser, you can download it at SnapFiles.
Open the file shredder, right-click into the white pane and click on New task. You can either run the program immediately or schedule it (see below).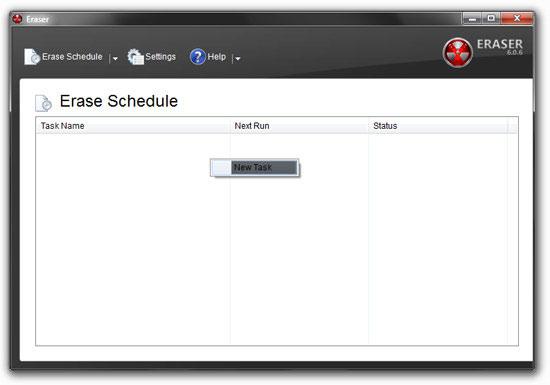 As mentioned, the file shredder includes 13 algorithms. Pseudorandom Data (1 pass) is the default value. If you want to be really sure that no one can recover the data, go with the US Army or Air Force  algorithm. US DoD (7 passess) would be pretty much overkill for only personal data and will take quite some time, so it's not worth it.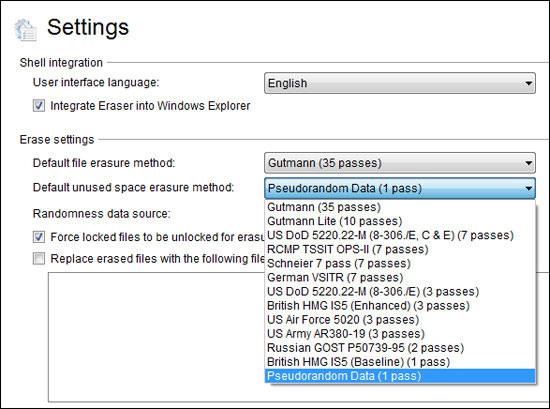 Schedule file deletion
Because it can take quite some time to securely delete your files, you can schedule a file deletion process to get rid of the data over night. This is a pretty handy feature, especially if you regularly want to delete specific files: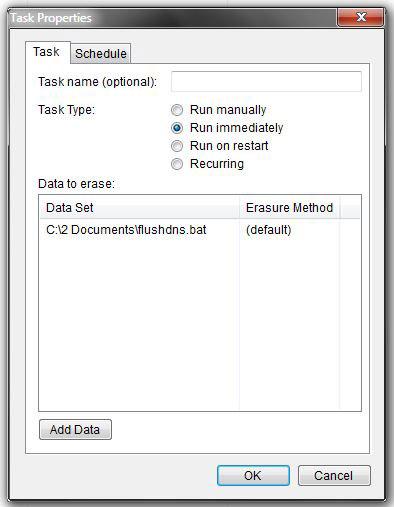 How to verify that the data is really deleted?
If you want to be 100% sure, you could use one of the many "undelete" tools. GlaryUtilities for example includes one of those tools that allow you to recover deleted files. If you can recover any files and they are more than just rubbish, you should consider another file shredder. During my tests, I was not able to restore any data after deleting them with Eraser.