There are plenty of tools out there to optimize and maintain your system. One that I frequently use, is Glary Utlities. It's a light-weight tool that can complete many tasks for you with just one click. For example, it can fix your registry & shortcuts, clean your hard drive, remove spyware and improve your browsing security & privacy. Best of all, it will speed up Windows 7 and make it blazing fast again.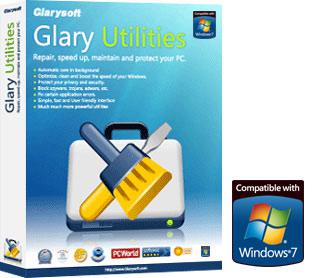 Terminate useless processes!
At the first glance, Glary Utilities looks like an ordinary system optimizer, but when you dig a little deeper, you will find all of the useful nuggets. One of those "nuggets" is a process manager that includes security risk ratings for each process and allows you to block processes completely. Blocking a process can come in handy if you don't know how to disable it.

1-Click Maintenance
Glary Utilities has a built-in 1-click-maintenance tool that allows you to quickly get rid of unwanted temprary files, broken registry entries or shortcuts. The scan is relatively fast and it probably won't take longer than 2 minutes to get your results: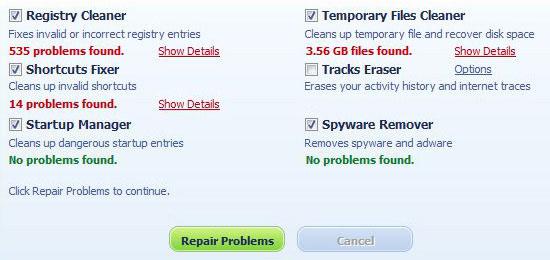 GUI for Windows 7 command line tools
Windows 7 has some built-in command line tools to optimize your system integrity. Of course, you can start all of them via cmd.exe, but it's always nice to have a GUI.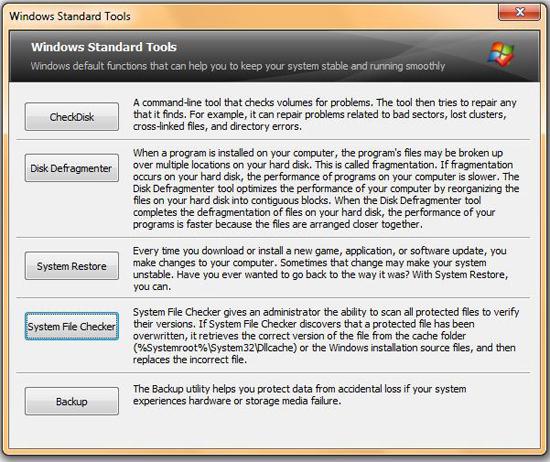 One very useful command line tool is "sfc.exe" that allows you to verify your system files!
Built-in disk analyzer for Windows 7
One of the best features of Glary Utilities Pro is the disk analyzer. Did you ever wonder what's taking up so much space on your hard drive? I certainly did. With Glary Utlities you can quickly find out what files take up the most space on your system.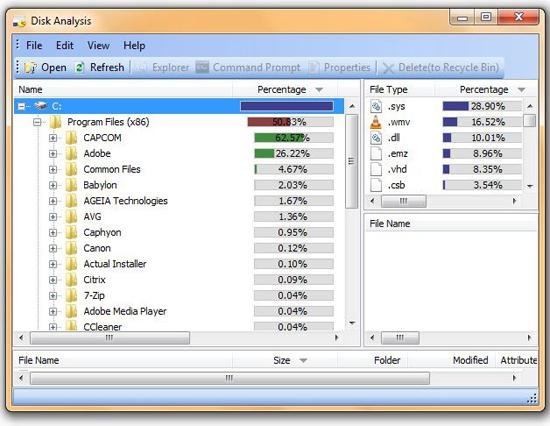 Registry Defrag for Windows 7
Another great feature that can speed up your system and boot time is a registry defrag utility.
Just like your hard drive your registry can become fragmented too and significantly increase your boot up time.

Memory Optimizer for Windows 7
One of the best ways to speed up Windows 7 is to optimize your RAM and terminate all process that eat up too much resources.
To optimize your RAM, you will need a memory optimizer. Luckily, Glary Utilities has a built-in memory optimizer!
During my tests, I was able to free as much as 500MB of RAM, but I suppose it can be a lot more or less. The amount of RAM that you will free depends on your uptime, how many applications you opened and how many applications and services are currently running.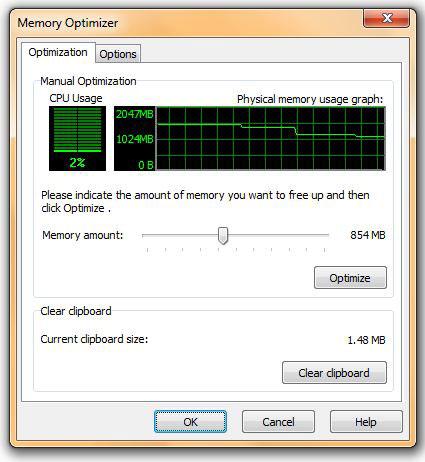 Tracks Eraser for Windows 7
If someone else is using your PC regularly and you don't want to leave any tracks, then this little feature of Glary Utlities will come in handy!


Startup Manager: Speed Up Windows 7 boot time!
If you want to speed up Windows 7, you should disable all applications that automatically start with Windows and are not needed.
To do that, you can either launch msconfig.exe or do it via the Glary Utilities Startup Manager:

File Shredder, File Recovery, File Encrypter & File Splitter
Glary Utilites comes with tons of other features. File management is a hot topic: If you want to make your files unreadable, recover accidently deleted files, encrypt your latest novel or split your 10GB large backup file, then Glary Utilities will help you out.
Get rid of unneccesary files & folders:
Glary Utilites can also help you to find duplicate files and empty folders!
Context-menu Manager
A "Context-menu Manager" allows you to remove any unwanted entries from your context-menu (right-click on a file/folder to open your context menu). This can greatly help to increase your productivity!

Conclusion
As you can see, Glary Utilities has a lot of useful features that can definitely help you to optimize and speed up Windows 7.
If you are looking for a tool to maintain Windows 7, Glary Utilities Pro is a must-have. It will save you loads of time and is perfect for people who are not too fond of the Windows command line tool.
Downloads
You can download a 30-day free trial of Glary Utilities Pro or the freeware edition (with less features!).
Download Glary Utilities Pro Trial (direct download)
Download Glary Utilities Freeware (CNET)
Christmas Gift Idea


If you are looking for a christmas gift and you want to buy some useful software for a friend, you can get Glary Utilities for $39.95 (~28€) here.
On the next page, you will find some more screenshots of Glary Utilities!