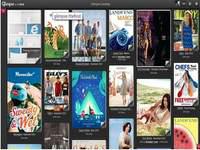 Microsoft has co-developed a HTML5-enabled shopping website, designed to bring a magazine focus to shopping websites. The shopping website is TheFind.com.
The HTML5 site can be visited at http://glimpse.thefind.com/glimpse
Microsoft previews what the future of web browsing look like, as soon as HTML5 becomes popular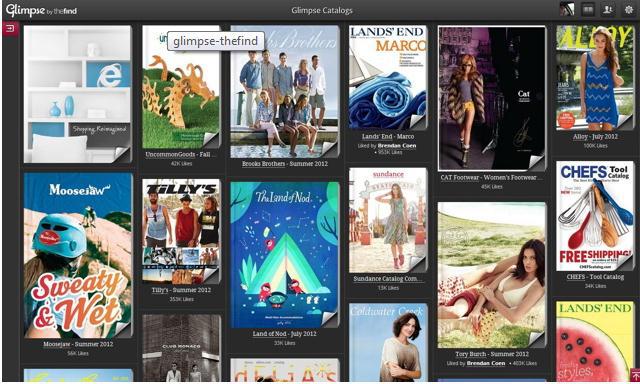 TheFind.com isn't the name of the website – it's called Glimpse Catalogs. The website is based around grids and pictures of different sizes, and 90 brands are taking parts including Lands End.
To navigate the website, click on the left-hand side to bring up options including explore this catalog. Clicking that moves through the website by flipping pages, just like turning magazine pages. There's Facebook integration, allowing products to be liked. Liking objects creates more specific products, so there's an actual benefit rather than spamming friend's news feeds.
TheFind has seen a million downloads with its iOS app, and wanted to broaden its portfolio, according general manager of Internet Explorer at Microsoft, Ryan Gavin. Apparently HTML5 allowed TheFind to move to websites but not ruin the experience.
Flash hogs resources, typically, and only worsens as more content is displayed on screen. Plus you need to download, and possible update, software from Adobe.
Gavin added said Microsoft worked with TheFind to create a service that leveraged the web while maintaining beauty, performance, and richness of an app. A common praise directed towards iOS apps is the design and performance, something Microsoft would do well to implement in Windows 8 from October this year.
Future Of Web Browsing? Hopefully
This isn't some cool project Microsoft decided to waste its time on, however: the magazine framework is available for developers to build magazine-esque websites. Microsoft also posted a video of the project, below.
Apparently it's working across all browsers, but I opened the site in Google Chrome and only one image appeared. The site is optimized for Internet Explorer version 9 and 10, though.
It's another interesting website using HTML5, but Flash is still dominate despite Adobe's issues with Apple and increasing amount of performance the software consumers (especially on less powerful computers). Hopefully we'll see these kind of website/web-based apps when Windows 8 launches, and it's an area not known for the mainstream consumer.
Windows 8 launches October 26. The video of Glimpse Catalogs is below.