If you want use a HDMI connector to connect your TV or other HDMI devices, here's a useful tutorial by Vivek N that might teach you a thing or two about HDMI

HDMI port in a laptop PC or desktop machine nowadays is used to send rich picture quality to any external output device, such as HDMI capable Television sets. Almost all television sets which are manufactured today have an HDMI port integrated in their chipsets and they are capable of accepting signals from any HDMI supported laptop PC, desktop computer or mobile phone. Although, connecting any HDMI capable Windows 7 computer to any HDMI capable Television set, at the first glance, sounds quite easy, however there are few complications that many people face while practically working on it. There are few steps which, when followed in a proper sequence, can help users to connect HDMI capable Windows 7 laptop PCs or desktops to the Television sets in order to produce rich quality pictures. Steps for this are given below:
1 Start the laptop PC or desktop computer that has Windows 7 installed on it. (Do not connect HDMI cable or TV while starting).
2 Once the machine is started connect HDMI cable to HDMI port available in the laptop PC or desktop.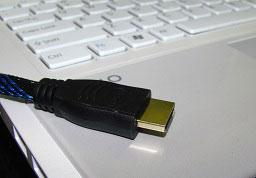 3 Plug in HDMI capable Television set to the power outlet.
4 Power-on the Television.
5 Connect the other end of HDMI cable to the HDMI port available in the Television set and follow appropriate instructions to send the output to HDMI Television. (Process of sending output to HDMI Television may vary from device to device).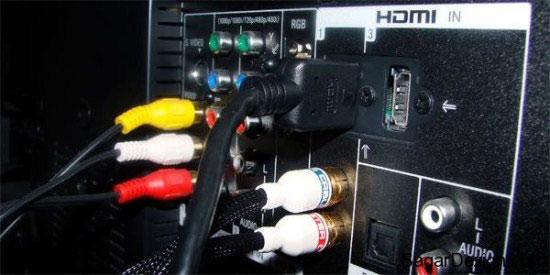 Note: Connecting the two devices in the above manner will ensure that every aspect of the process is sequentially configured.