You will find a pretty detailed guide on our site that allows you to speed up Windows 7. Here are some additional tips how to improve your boot time and make Windows 7 boot a lot faster.
Well, to be exact we are going to improve the time that Windows 7 requires to fully load Windows 7 after you logged in.
Speed Up Windows 7 Boot Up Time (Overview)
MSConfig – Disable Startup Items
Click on the start orb and enter msconfig into the search field.

Next, select the "Startup" tab: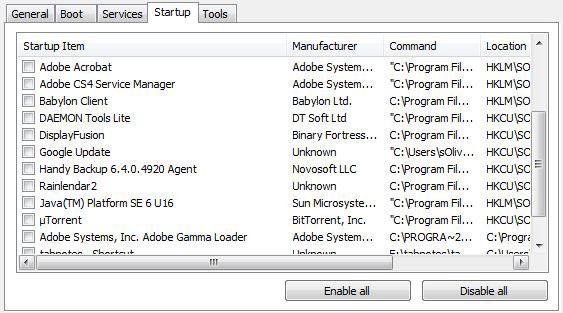 This tab allows you to enable/disable all Windows 7 startup items. Basically every tool that you install on your machine wants to get attention and will automatically start whenever you log into Windows 7.
Tools that you use a lot or that are simply required should be enabled, e.g. your anti-virus, your firewall or your mouse software, but anything else that you don't use a lot can be safely disabled. Uncheck every item that you don't want to start automatically. If you are not sure about a certain item, simply ignore it or check the Windows path to find out what it is.
By the way, there are many false claims and rumors when it comes to tweaking. Read this if you want to know more:
How to *not* speed up Windows 7 boot time