Want to use Hamachi on Windows 7? Read this tutorial by Vivek N. (guest post)

In medium to small scale industries where network setup is essential and finances are not the concern administrators normally use hardware device that establishes VPN connection between two offices (site to site) or client/server connectivity. In either case huge amount of funds are required and in return administrators get promising and flexible features using which they can exploit the device at its full. However in many scenarios where budget is limited and still VPN connection is required Hamachi (freeware) can be used to solve the purpose. Hamachi, when downloaded and installed, allows administrators to create their own VPN setups with the help of few clicks. These VPN setups consist of Network IDs and passwords. Once the network is created, administrators can distribute Network IDs and passwords to the users who they want to allow access to the internal network from any location around the globe. Moreover, the application can also be used to connect to an already created VPN setup anywhere in the world. As a network infrastructure administrator if you want to create a cheap and easy to install VPN connection using Hamachi you need to follow the steps given as below:
1 Logon to Windows 7 computer and download and install Hamachi from the link: https://secure.logmein.com/products/hamachi2/
2 Once installed, double click on the icon available on the desktop.
3 On the opened interface of the application click on power button to initialize the software.
4 From Network menu click on Create a new network.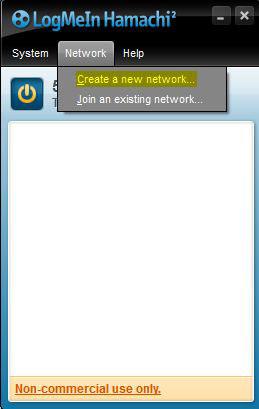 5 On Create Network box type in a unique Network ID and a strong password in their respective fields.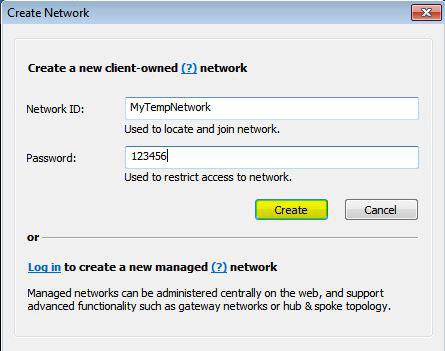 6 Finally click on Create button to create a new network setup which is ready to accept the incoming requests for VPN clients around the globe provided they are equipped with the correct Network ID and the password.