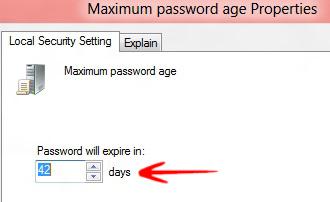 Passwords should expire after a certain time if you share your PC. Using the security polices in Windows 7 or 8 you can easily specify when users have to change their login password

If you share the same computer with other users it is recommended that the users change their password periodically to increase security and reduce risks of cyber threats. Adding a password expiration is therefore highly recommended.
This feature is generally used in workplaces and is not available in any Home versions. To change your password you must always log in as administrator.
By default the following settings are used:
Maximum Password Age Limit is 42 days
Minimum Password Age Limit is 0 days.
You can change this period from 0 days to 999 days. The following tutorial will help you to set the maximum password age using the local security policy editor
1. Step Open the Run Window. To open the Run window press Windows + R – Now type the command secpol.msc and press Enter.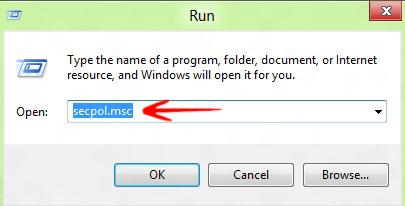 2. Step The Local Security Policy opens. Go to Security Settings-> Go to Password Settings.

3. Step Select and double click on Maximum Password Age. By default the maximum password age is 42 days. Scroll up or down to change the password age from 1-999 days or simply enter a number
The password will never expire if you set it to "0". When you are done, click OK and close the Window and then close the Local Security policy editor.