(Guest Post) Blending images in photoshop is fun and is required most of the time. Follow this tutorial to blend two images easily.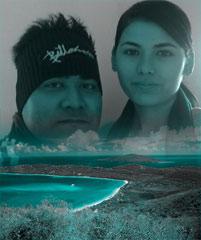 Steps to blend images together in photoshop
1. Step Click Start >> All Programs >> Adobe Master Collection CS3 >> Adobe Photoshop CS3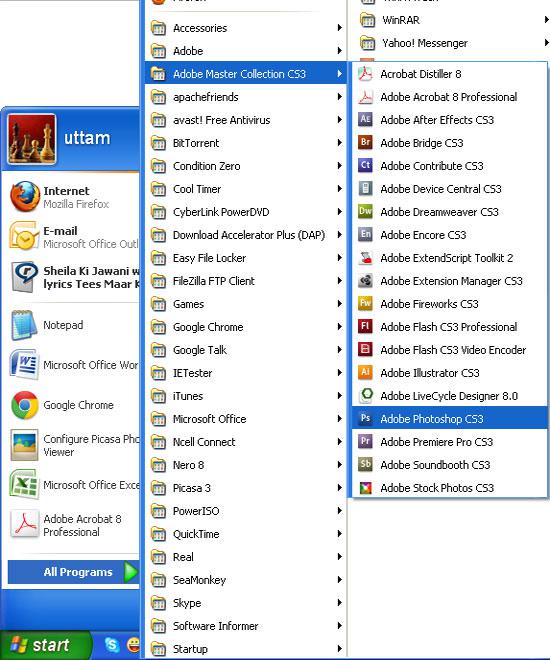 2. Step Click File >> Open and select the file you want to blend and click Open. You can select two files at a time by holding ctrl while selecting file to select multiple files.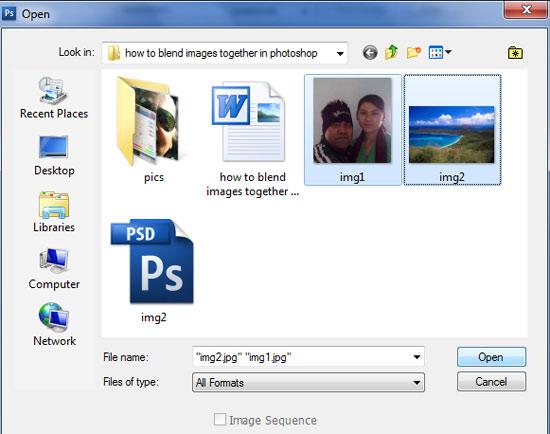 3. Step Select 'Move Tool' (Shortcut – V) and click and drag the scene image to the couple picture. You can drag image from one to another to overlap on it. A new layer will be automatically created with the dragged image.

4. Step Now you will see like the one shown in the screenshot. Select 'Crop tool' (Shortcut – C) and crop only the portion you to show.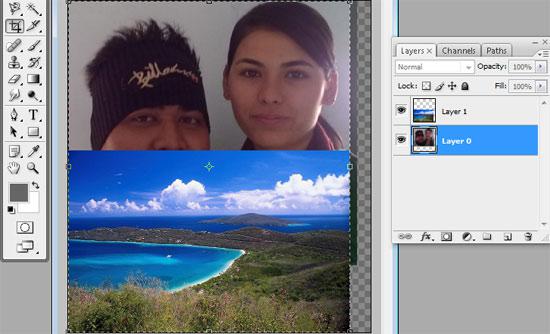 5. Step In the layer palette, Select the topmost layer where the scenery is located and click 'Add Layer Mask' button.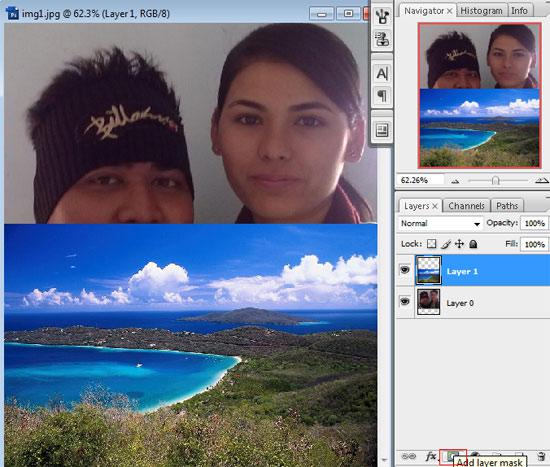 6. Step Select 'Gradient Tool' (Shortcut – G). In its option bar, click edit gradient.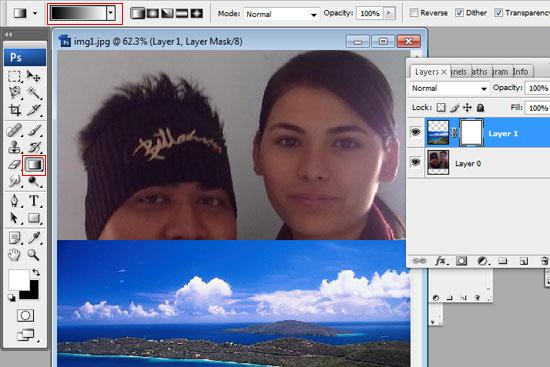 7. In the opened 'Edit the gradient' box (Gradient editor window) select 'Black, White' and click OK.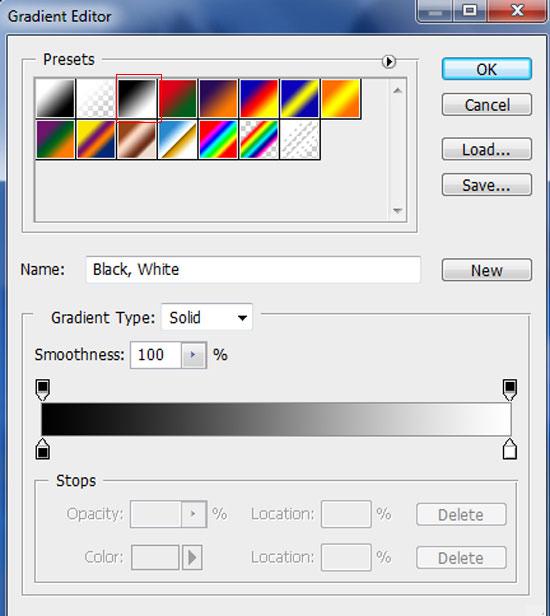 8. Step Select the topmost layer where the scenery is located in layer palette, then select 'Gradient tool' in toolbox. Click and drag downward from the top of scenery layer till half of its height.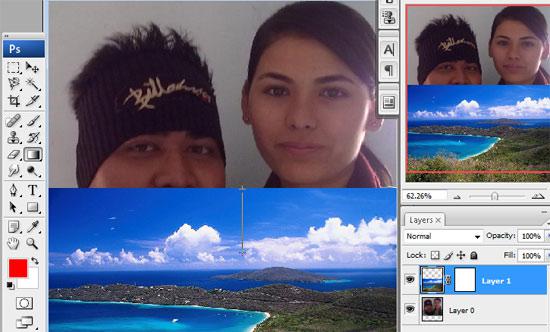 9. Step From the menu bar, click 'Layer >> New Fill Layer >> Solid Color..' and click OK. Alternatively, you can click 'Create new fill adjustment layer' button in layer palette and select 'Solid Color..'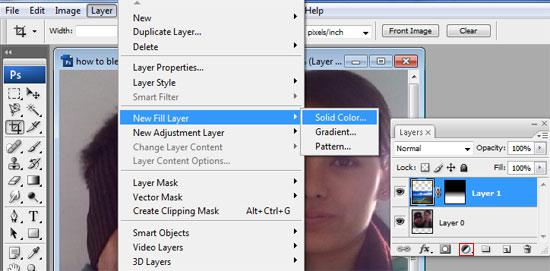 10. Step Choose color = #00ffff in the opened 'Pick a solid color' box which appears immediately after you add Solid Color Layer.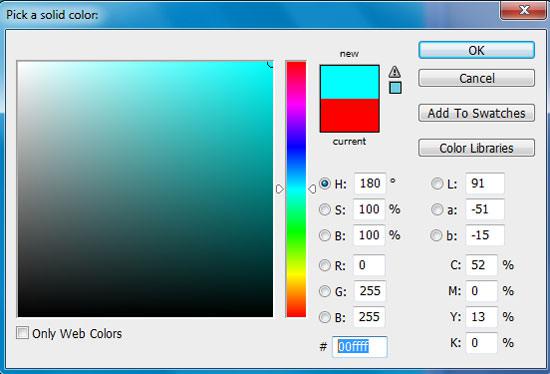 11. In the layer palette, select the just added 'Color Fill 1' layer and in its blending mode drop down menu select Hue. That's all!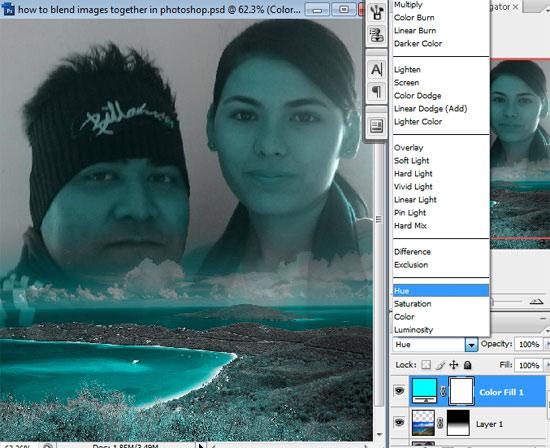 Video
Conclusion
Blending different pictures together gives an excellent effect. Try blending few pictures, play around with colors and different values to get more exciting effects to your pictures.
TOP: Download our Photoshop sample files below for this tutorial and many others: