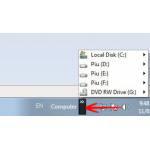 Want to quickly access your drives and hard disks from your taskbar? Add a toolbar to quickly access "My Computer"


"My Computer" gives you quick access to your drives and disks that are connected to your PC; having that on your taskbar could be handy.
Most people usually open the Windows Explorer and go to "My Computer" or click the Start Button and then go to My Computer. A more simple way is to add it right to the taskbar: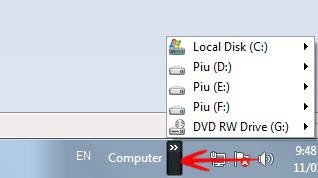 Add New Toolbar
1. Step Right click on the Taskbar-> Go to Toolbars-> Click on New Toolbar.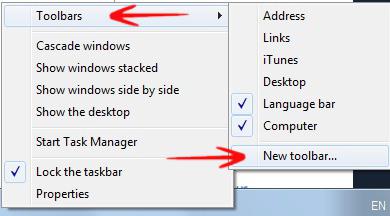 2. Step Now select the folder you want to add and click on Select Folder.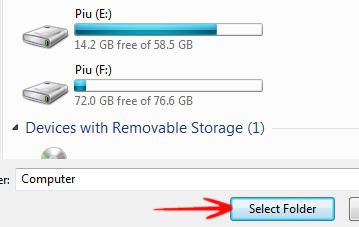 3. Step Now your Computer on Taskbar is ready.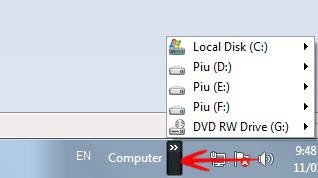 Accessing your drives this way is quite handy for some situations, however it's often more comfortable to use the Windows Explorer for file browsing