Do you need a good Bluetooth software for Windows 7? Here are 3 of the best bluetooth tools with remote control features.

Some Windows 7 desktop computers, and most laptops, come with Bluetooth enabled. Others require a USB dongle of some sort. In either case, enabling Bluetooth makes it easy to connect the computer to a wide variety of Bluetooth devices, like mobile phones, headphones, or other computers. People who want the best Bluetooth software for Windows 7 have a number of different options.
Using Windows 7 Bluetooth
Windows 7 can either have Bluetooth capability preloaded or it can be achieved via a USB dongle. Once Bluetooth is enabled, select the Devices and Printers option from the control panel. Select add a device, and wait for the computer to discover it. In order for the device to be found, it must be in discovery mode. How to place it into discovery mode varies by device so read the instruction manual or search online. Once the computer finds the devices, select it and follow the instructions that pop up on the screen.
Blueshareware Phone/Bluetooth Remote Control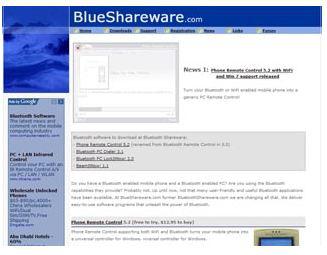 Phone Remote Control, formerly called Bluetooth Remote Control, allows users to turn their phones into a remote control for a Windows PC. In addition to connecting over Bluetooth, the program can work via Wi-Fi as well. When the program is enabled, the computer's screen will be mirrored on the phone. The phone can be used to show Power Point presentations and to control programs such as iTunes, WinAMP and Windows Media Player. There is also the option of creating custom apps using Keymaps or VB and Java.
Mobilewitch Bluetooth Remote Control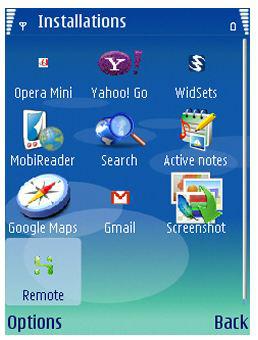 In some ways, Mobilewitch's Bluetooth Remote Control Software is like a free version of Blueshareware's Phone Remote Control. The program can turn phones into a remote for the PC, allowing users to control programs like WinAMP or Windows Media Player. Users can also browse Windows Explorer, send text messages to the desktop, or run commands on the computer. In addition, the program allows the phone to access internet browsers like Internet Explorer or Firefox. The computer's mouse can be remotely controlled as well.
MOBILedit
MOBILedit uses Bluetooth, cable or infrared to connect a cell phone to a PC, thereby allowing the computer to control and edit the phone. Contacts, messages and photos from the phone can be synchronized, deleted, edited or added from the computer. MOBILedit supports a large variety of phone companies, including Motorola, LG, Samsung, Sony Ericsson, Nokia and HTC. It also has support for various mobile operating systems like Android, iOS, Blackberry, Windows Phone, Bada, and Symbian Windows Mobile. However, the program is very expensive, especially for multiple phones.
For many users, the best Bluetooth software for Windows 7 is that which comes bundled with the computer. If you want to do more than the basics, however, you may have to download one of the many programs available. Each program works with different devices and each one achieves a different goal, but whatever your specific requirements are, one of the best Bluetooth software for Windows 7 options mentioned above is sure to do the job.