If you are looking for the best sound editing software for Windows 7, try these tools. Audacity is not the only sound editing tool out there!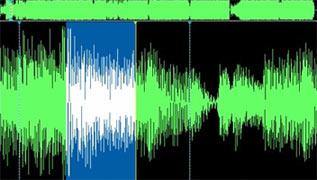 Audio editing software is valuable for many reasons, allowing users to create, record, edit, restore, and convert audio recordings for personal or professional purposes. Although most systems come with a basic audio editing program, most people want a more advanced program that has more power and features. If you want the best sound editing software for Windows 7, usually you will have to pay for it, although there are a few good free options.
Factors in Choosing the Best Sound Editing Software for Windows 7
The basic functions of any audio editing software should include recording, editing, restoring and converting audio files in multiple formats. They should have the ability to record media from a variety of sources, including live and streaming media, and need to have lots of options for editing, sound effects, and filters to make your track as clean and professional as possible. The program should be easy to use and the manufacturer should offer good customer support, since you never know when problems might crop up during use.
Magix Music Maker 17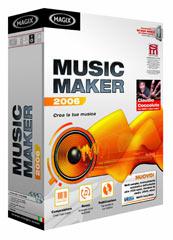 This most recent version of the popular and powerful Magix Music Maker is the best sound editing software for Windows 7 due to its reasonable price, laundry list of features and effects, and its ease of use. It currently lists at a price of $59.99, which is very reasonable. It comes with 1500 loops and effects built in, and you can play with every part of a track, splitting, mixing, swapping or combining left and right channels, changing the volume of specific audio frequencies, and slowing/speeding audio playback. Its user interface is extremely intuitive and comprehensive.
WavePad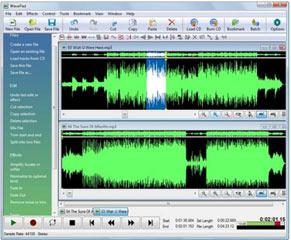 WavePad is a close second in the race for the best sound editing software for Windows 7 designation. It is very easy to use and has more audio effects than any other software package out there. This is a great program for editing and refining one track at a time, since you can't manipulate multiple tracks at once with WavePad. It has a comfortable price at $49.95; although a freeware version is also good for beginners, since it doesn't have all the fancy features but is still effective.
Dexster Audio Editor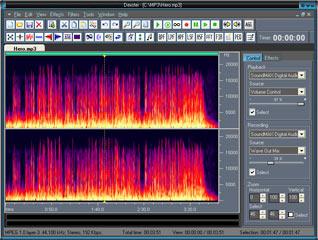 This program is one of the best sound editing software for Windows 7 choices because it is very easy to use, even for beginners. Dexter Audio Editor doesn't have as many of the audio features that other programs offer, but what it does have is a solid set of abilities, including recording, mixing and conversion of practically any kind of file format. It is intuitively designed to make the program user-friendly, and at $45 it is affordable, too. Dexster also has some of the best customer support in the industry.
Audacity 1.3 Beta

Audacity is a free, open-source audio recording and editing program that deserves to be on the list with the best sound editing software for Windows 7. This most recent Beta version of the program is very easy to use and provides all the tools you need to convert old tapes and records into digital formats, create and mix your own tracks, change the pitch and/or speed of a recording, and record live performances. It is open-source, meaning it can be updated easily, and a more advanced version is available for those who need more features—and it is free, too.
The best sound editing software for Windows 7 for every person will vary by the user, because not everyone needs thousands of audio effects or the most sensitive equalizer; some people just need a good, stable, basic program. Choose the program that suits your particular needs and your financial limitations, and also remember that customer service and future upgradeability is important too.