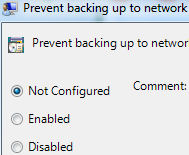 If you use the built-in Windows backup, you can enable or disable backups to a network location if you're on Windows 7 Pro and higher
Backing up your Windows 7 PC is important. Your data alongside your most important files are valuable and you should make sure to have recent backups on a 2nd hard drive. There are just so many cyber attacks going on, that it is impossible to keep your files safe. A backup plan is a good idea. Many prefer backing up to a network location in Windows 7, whereas others use a removable CD/DVD drive and USB drives for this purpose. If you want to know more about backing up to a network location follow the steps below
1. StepOpen up Local Group Policy Editor by typing gpedit.msc in Run.
2. StepIn Local Group Policy Editor, go to the folloing location:
User Configuration, Administrative Templates, Windows Components, Backup, Client, and double click Prevent backing up to network location.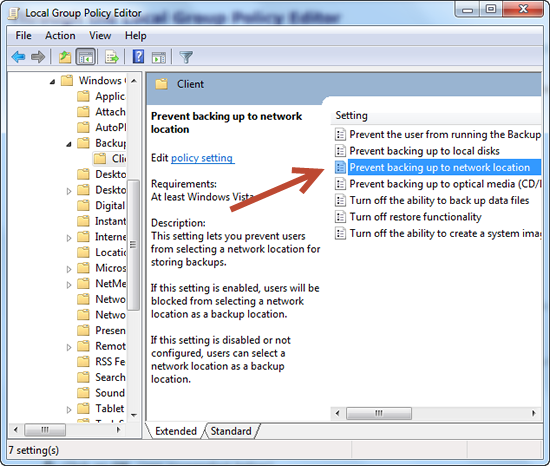 3. StepThis one is a bit tricky. To enable backup, select Disabled and to disable backup, select Enabled.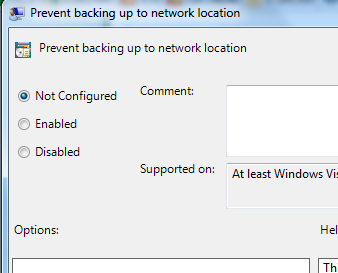 You can now use the built-in Windows backup to backup to a network location
Obviously, there are also many tools that allow you to backup files to a network location. For the best free tools read this guide
Cobian 10: Best Free Backup Software