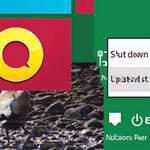 If you are getting started with Windows 8 it might be a bit confusing, how for example do you restart, shutdown properly? Well, use the new Metro desktop!
Tip: We have a full guide that explains how to add new user tiles. How about you add a user tile to restart, shutdown, log off?
Steps to quickly restart/shutdown Windows 8 using the Metro desktop
1. Step Open the Metro desktop by moving your mouse pointer over the lower-left cornor of your screen. Click on Settings.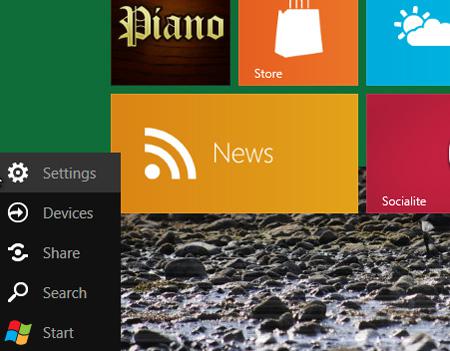 2. Step Next, A sidebar opens on the right-side of the screen. Click on the Power button. A pop up opens, click on Restart or Update and restart (if the OS was updated recently).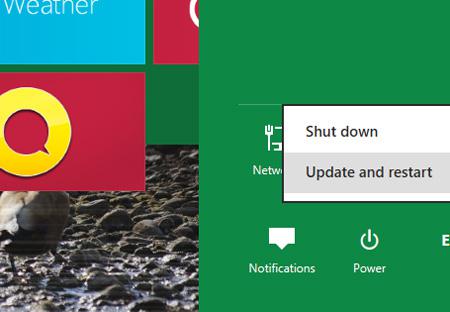 3. Step Alternatively, you can restart your Windows 8 when you are on the regular desktop. Simply click the Desktop tile on the Metro Start Screen to go to the regular desktop. Then press Alt+F4 together. Next, select restart or Update and restart from the drop down list and click on the OK button. Other options are Switch User, Log off, Shut down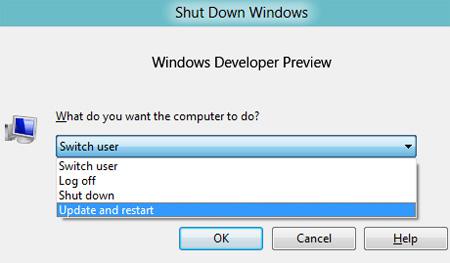 Conclusion
Unlike earlier version of Windows, the new Start Screen of Windows 8 does not provide a direct shortcut to restart your computer. This might or might not change in the final version