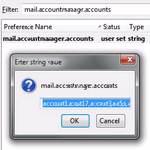 Mozilla's Thunderbird is a great, free mail client. If you manage multiple accounts with it, you might want to change the account order, here's how.
1. Step Open Thunderbird
2. Step Click on Tools, Options and open the tab Advanced
3. Step Click on Config Editor at the bottom: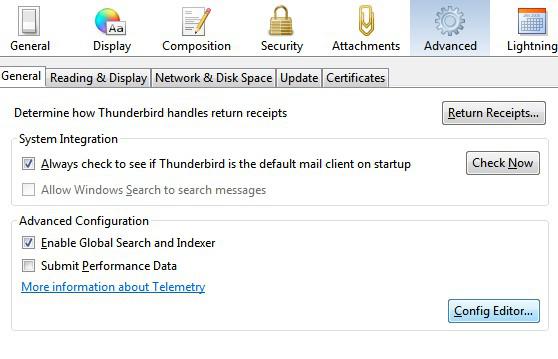 4. Step Confirm the prompt Ill be careful, I promise
5. Step Enter mail.accountmanager.accounts at the top and double-click on the single entry
6. Step The list will like this account1, account2, account3
7. Step Now cut for example account3 via CTRL + X and paste it directly before account1 to have this account3 at the very top of Thunderbird
A new list could now look like this: account3, account1, account2
Obviously, you first have to count your accounts to know what account you want to move.
As you can see changing the mail account order is very easy via the config editor.