If you would like to hide your taskbar efficiently, here's a cool little app. Although the taskbar is quite useful, it's not exactly minimalistic and hiding it may solve that.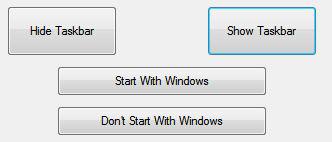 SoftPedia Taskbar Eliminator
1. Step Head over to http://www.softpedia.com/ to download Taskbar Eliminator – a free program that is capable of hiding the taskbar
2. Step The zip file TaskbarEliminator.zip includes an .exe file – run it.
3. Step Don't be surprised, the taskbar will be gone. To bring it up hit CTRL + ALT + T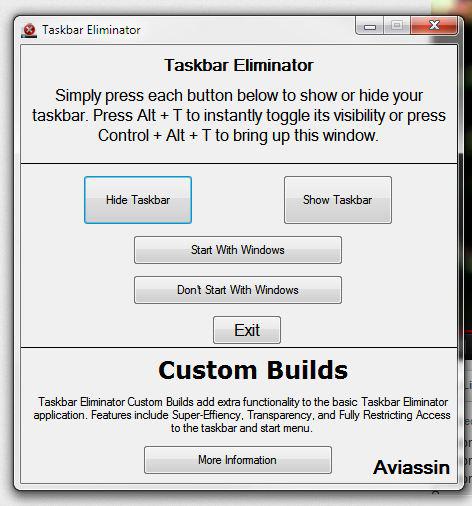 4. Step Now install a dockbar for Windows 7 like this Mac Dock Toolbar gadget
There are a lot of cool docks out there that can replace the taskbar.
What is your favorite Windows 7 dock?