Windows 7 makes it very easy to pick a default web browser, e-mail program, media player or instant messaging programs.

Set Computer Defaults For Certain Activities (Browsing, E-Mail, Messaging)
1. Step Open the Control Panel
2. Step Click on Programs

3. Step You should now click on the link Default Programs (will turn green)

4. Step On there click the last link at the bottom Set program access and computer defaults: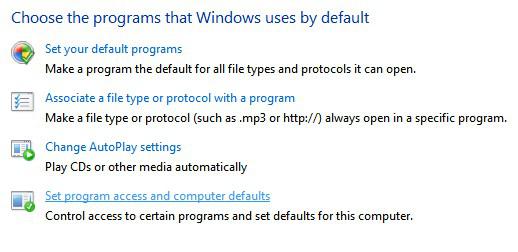 5. Step You will now get a list of checkboxes Microsoft Windows, Non-Microsoft, Custom. Select Custom and click the black arrow on the right
6. Step Pick your favorite default programs. This list could be larger depending on what other programs you have installed. You can pick a default browser, email program, media player and instant messenger tool: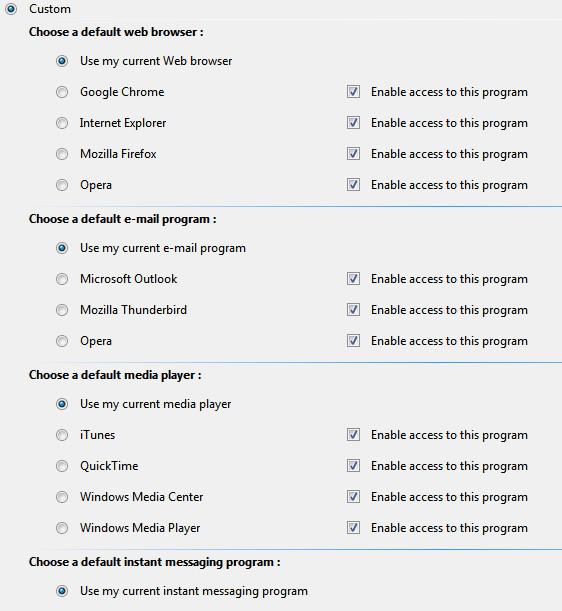 7. Step You probably already have a few default programs that are assigned correctly, you should then use the option "Use my current xxx program"
If you want to associate file types with a certain program so that a program is the default for it, follow the instruction below.
Assign File Types And Protocols To Certain Programs
1. Step Open the Control Panel
2. Step Click on Programs

3. Step One of the links below Default Programs is called Set your default programs, click it

4. Step There is going to be a list of installed programs that may or may not look similar to this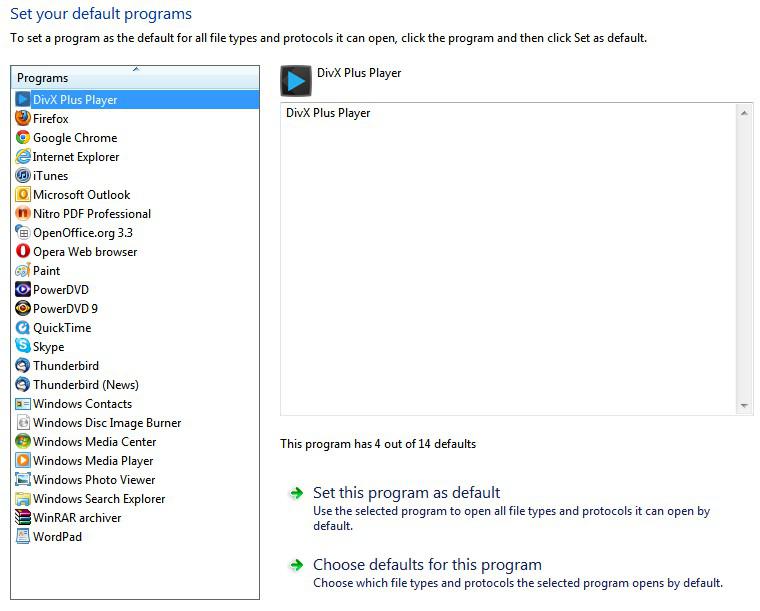 5. Step As you can see above the details tell me that the DivX Plus Player has 4 out of 14 defaults. If you want all media files that this program is capable of opening, then use the option Set this program as default.
To get a list with more details click Choose defaults for this program and you can then select from a list of file extensions that you want to open with DivX Plus Player:.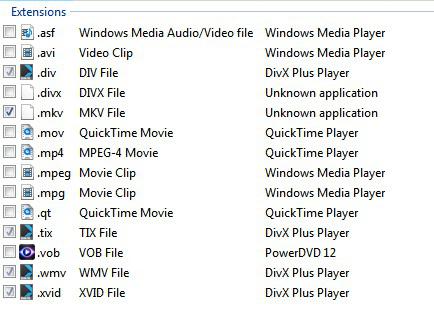 For example, you could use the DivX Plus player to play .mkv files (Windows Media Center is not able to open them without Codecs I believe)