DHCP is often enabled by default, so that a broadband router can assign an IP to your PC automatically. Here's how you would enable DHCP manually on Windows 8.

1. Step Hit Windows key + E to open the Windows explorer
2. Step Right-click on the item Network on the left pane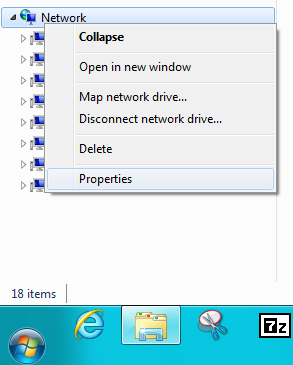 3. Step Check your available ethernet connections, then click on the link Local Area Connection or Wired Ethernet Connections. There are other types of connections, so simply click on the link on the right side of the network adapter icon: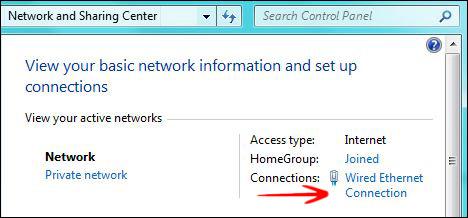 4. Step This will open up the connection properties of your Windows 8 internet connection. Click on the Properties button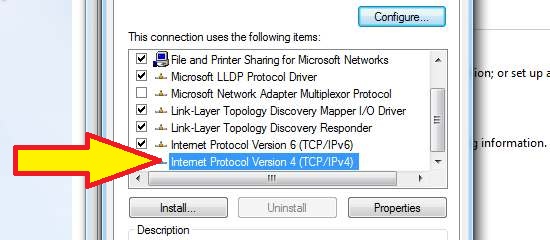 5. Step Now double-click on Internet Protocol Version 4: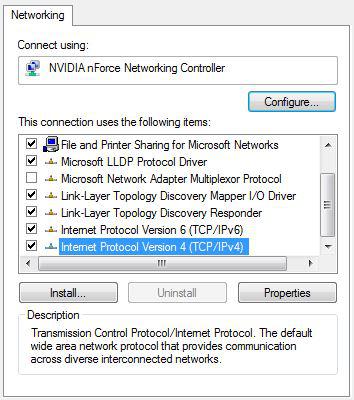 6. Step Finally, select the checkboxes Obtain an IP address automatically. This will make sure that the DHCP server of your broadband router will automatically assign an IP e.g. 192.168.1.55 to your PC.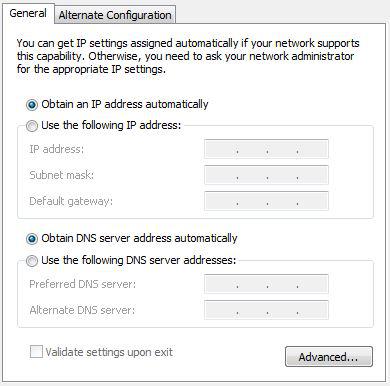 Assign Static IP Instead Of Dynamic DHCP IP
However, you can enter your own IP, then the DHCP will not give you a different IP every time you connect. For that you need to know the subnet address of your router. This can be: 192.168.1.x
To test that, simply enter 192.168.1.1 to see if your router configuration page shows up. If not, try other variations like 192.168.2.1, and so on.
When you know your address, follow this example: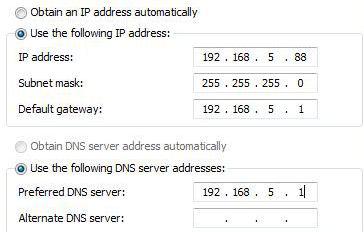 The gateway and preferred DNS server is the address of your router e.g. 192.168.5.1
The IP address can be any number between 2 – 255 e.g. 77
If you're still having problems establishing a connection or enabling the DHCP server, you might want to enter a static IP as seen above and enter the DNS server IP of another service provider e.g. Google or OpenDNS – Google is 8.8.8.8 (enter this as preferred DNS server)