So, if you have recently followed our guide that explains how to set up a secure VPN in Windows 7, you might be wondering is there a way I can verify that my connection is encrypted?

Sure, there is.
1. Step Connect to your VPN
2. Step Once you see the bold "Connected" text, right-click on the VPN Connection and click on Status: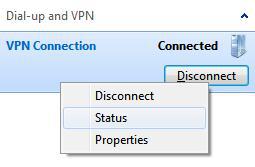 3. Step You can now go to the tab Details and see what Encryption type and the strength of the encryption. In this case, the VPN I tested has a IPsec encryption, secured with the AES algorithm and a 128-bit encryption. This is already very secure, but if you find a VPN provider with 256-bit encryption that is even better.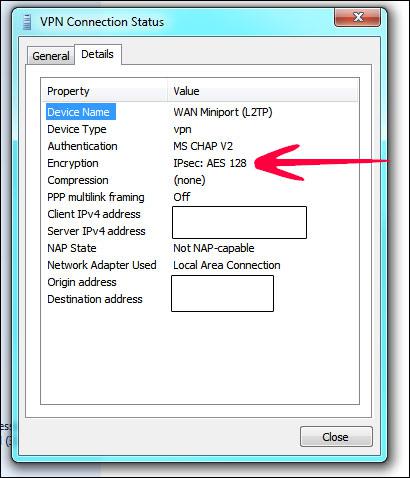 IPSec and OpenVPN are both easy to set up (OpenVPN a little more difficult on Windows!) and should be the preferred connection methods for a VPN. Do not go for the easy PPTP connection type
You can look up additional details about the connection authentication by googling MS CHAP V2 and find more information.
Also you see your origina address and destination address on the Details tab, two important pieces of information.