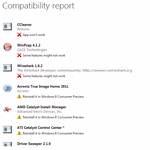 If you are considering upgrading your current Windows 7 installation to Windows 8 beta, then you should opt for the Web installer to check the compatibility report in advance.
IMPORTANT: Upgrading from Windows 7 to an unfinished beta versions can go wrong, it is strongly not recommended, unless you know what you are doing.
Start the web installer and on the first screen click the link at the bottom to get your compatibility report: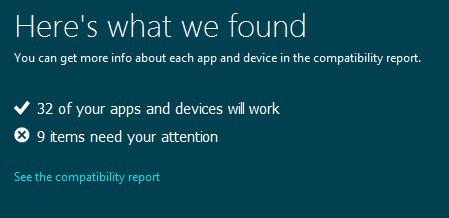 The web installer provides a very useful compatibility report. Let's take a look: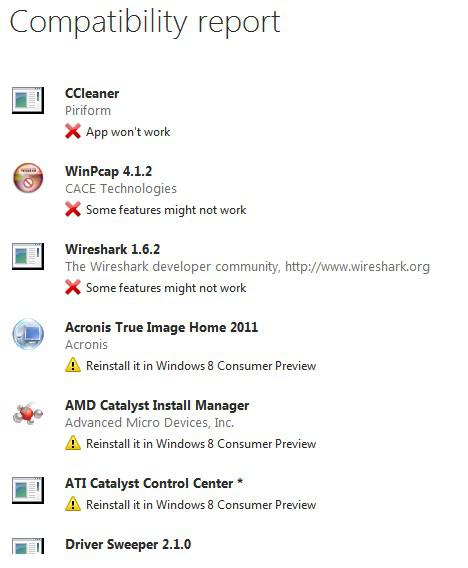 As you can see various programs do not fully work when you are upgrading to Windows 8.
Unsupported:
CCleaner
WinPcap 4.1.2
Wireshark 1.6.2
Requires Reinstallation:
Acrons True Image
AMD Catalyst Install Manager
ATI Catalyst Control Center
Driver Sweeper 2.1.0
Before upgrading it's always good to do some research to find out what programs will actually work. Keep in mind that Windows 8 works very similar to Windows 7 and it's not like an upgrade from Windows Vista or XP to Windows 7. With that being mentioned, it's pretty safe that most Windows 7 apps will fully work on Windows 8 just fine. As seen above you will have to reinstall some apps, but most apps will be fully compatible.