Getting error messages written in white text with a blue screen? Welcome to the Blue Screen of Death. This guide will show you how to resolve almost all BSOD error messages.
The Blue Screen of Death
Blue screen of death messages can be scary to both novice and experienced computer users. It normally appears only when an issue is such a problem that Windows is unable to start or ends up stopping abruptly.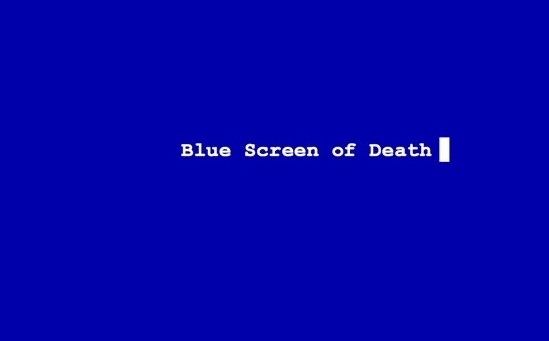 The problem is – it can be a number of different problems! The complicated error message don't really help anyone eithier.
This step by step guide will run you through some possible solutions to the dreaded BSOD.
Step By Step Guide
1. Step
The first thing you can try is simply restarting your computer. Sometimes a BSOD error message can appear for no real reason. If you restart and don't see the message again then it's nothing to worry about. If you only see the message once then there's nothing wrong to fix.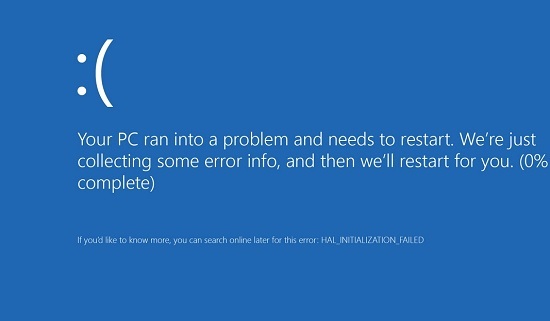 2. Step
We advise starting your computer in Safe Mode if possible when trying to fix BSOD issues.
If after restarting the error keeps on appearing, or you notice it appearing more often then you will need to do some research. Unfortunately the error messages themselves aren't too helpful. There is so much text displayed in the message that it's impossible to read it all, and most of it means nothing anyway. The most important part of the message is the hexadecimal code which typically starts with 0x. Try to note this down before your computer restarts.
Search for the error code using a search engine like google to try and find out the cause of the error. Sometimes this will turn up useful information. Quite often though this will uncover lots of different possible causes and possible solutions.
3. Step
The next step is to check your computer's RAM.
RAM is actually pretty reliable but it can occasionally go bad. RAM problems can result in various problems with Windows, including blue screen of death messages. Check that your memory in your computer is seated correctly, and if you have more than one stick of RAM try just using one to see if the problem is resolved.
4. Step
If you just installed a piece of new hardware or software before the problems started, then this could be the cause. Think about any of the changes that you recently made to your computer and try undoing them. Take out the new hardware, unplug any USB devices and uninstall any updates. Use the Windows System Restore options, or Last Known Good Configuration to try this out.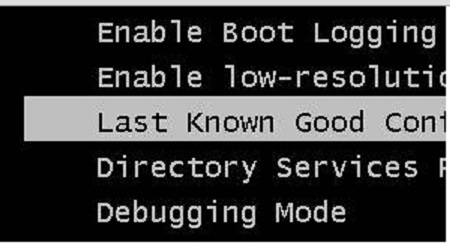 5. Step
Another very common cause of blue screen of death error messages is due to your computer being infected with viruses or spyware.
Use a good anti virus scanner to remove any infections. An antispyware scanner is also very useful as not all virus scanners are capable of detecting adware and spyware.
6. Step
If you haven't had any joy so far fixing the problem, then there is one sure fire way to find out whether it is a software or hardware problem causing the error. This is simply to restore your computer to factory defaults. If you have a relatively new computer then there might be a hidden recovery partition that you can access to reinstall windows, otherwise you will need to install windows manually and then reinstall all of your other devices.
If this doesn't resolve the issue then you can be pretty certain that it's a hardware problem. You will need to decide whether you want to continue troubleshooting, or would prefer to get yourself a new computer.
7. Step
Be very carefull when dealing with your computers hardware to mitigate any possible static electricity.
If you are going to check the hardware yourself make sure you take check the obvious things like the fan is working and that the computer isn't overheating. Also check the vents are clear from dust and debris.
If it's still not resolved then it's probably a fairly serious motherboard fault. This could be caused by unleaded solder getting too hot and causing dry joints. If you really want to have some fun, then search for reflowing a BGA chip. Both the southbridge and GPU can be reflowed. However, this is more of a temporary fix than a proper repair. Not bad though, and a great way to get a bit longer out of your computer.
Remember – the vital hardware your computer needs working for the operatin system to start include the motherboard, CPU, RAM, primary hard drive, keyboard, video card, and monitor.
Conclusion
BSOD errors can be infuriating. There's just not enough useful information included in the message to be of any use.Take your time and you shouldn't have any major problems.