Are you getting missing DLL error messages? This guide will show you how to troubleshoot such problems.
What are DLL Errors?
Early versions of Windows stored settings in ini files, as the operating system became more complicated these ended up cluttering the hard drive.
They were later replaced with DLL files, or Dynamic Link Libraries. These are very important files on your computer where applications and windows can store all sorts of data.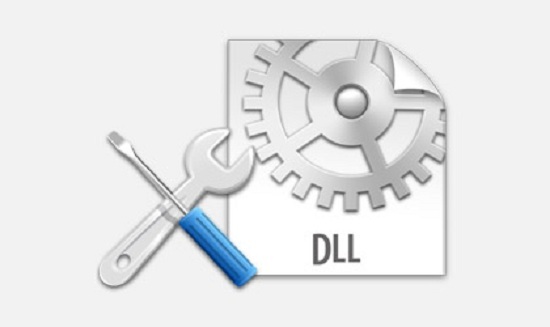 The way DLLs can save space is that more than one application can access and use the same file. This may sound like a great idea, but it can also cause problems. If the DLL file is shared, any application can remove it. If it is removed then any other applications which relied on it can stop working.
The more applications that you begin installing and uninstalling for your computer, the more likely you are to run into problems. Therefore it is quite common to encounter a missing DLL error message if you have been using your computer for a significant length of time.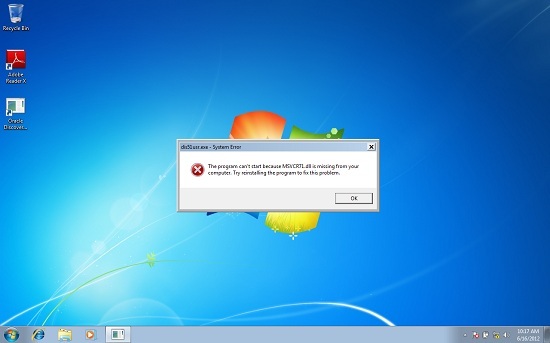 If you have been getting missing DLL error messages then follow this step by step troubleshooting guide.
1. Step
Understanding the Error Message is the first hurdle you have to get around.The first thing to do is actually read the error message which is displayed. Typically this will be DLL file not found and it should also list the name of the DLL file which is missing.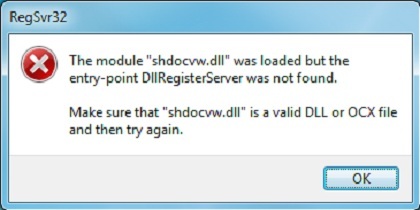 If this happens when a certain application is opened then it will be much easier to identify the cause of the problem and resolve it.
2. Step
It might be necessary to download the missing DLL files. There are plenty of DLL file download sites which you can use. This method does work although quite a few people do not recommend it due to potential security issues so ensure you have safeguarded your computer with anti-virus and spyware software.
If you are confident about what you are doing then this might work for you. If you do decide to download DLL files, you will need to put them in the correct directory and then register it.
Always be very carefull when downloading files that effect your computer's registry. Try to ensure you use reliable sources,
3. Step
So how do you register DLL files? If you managed to download the right version of a DLL, or found a copy on another computer then you can simply paste it into the right location. You then need to register the DLL so that windows knows where to look for it.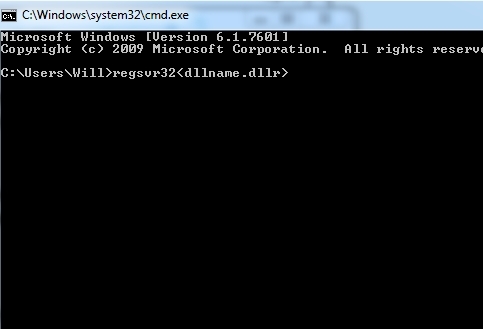 To do this, click start, type cmd and then right click and run as administrator. Then navigate to where the DLL file is and type in regsvr32 . If you're not familiar with the command prompt, or DOS then you might want to give this step a miss and try the easier solutions mentioned below.

4. Step

If you don't want to manually download DLL files and register them, there are other alternative options.

You can make sure that windows is fully up to date by running windows update. If a certain application is causing problems, then you can try uninstalling and then reinstalling the offending application.

TIP – Always make sure that you have installed all of the latest service packs for your version of windows.

5. Step

If your computer stopped working fairly recently then you may be able to resolve the problem using system restore.

System restore is very easy to open, simply click start and type restore. Then follow the prompts to roll back the computer to a time when it worked properly without experiencing the errors.

6. Step

Another option is to "Repair" your windows operating system.If you boot from the Windows install CD, or access your recovery partition you have the option of repairing your current windows installation.

This will automatically scan for any problems and replace any missing DLL files.

7. Step

If you still haven't managed to resolve the missing DLL file problems on your computer then you might want to resort to starting from scratch. That means reinstalling Windows!

If you have your Windows DVD then installing it is very easy. This will fix 99.9% of DLL problems. If you are still suffering DLL problems after this then it's likely to be caused by a hardware problem which will need further diagnosis.
Conclusion
Missing DLL file errors can be infuriating especially if you cannot source the replacement file or you to not want to risk downloading it from an online source.

Issues can be avoided by regularly maintaining your computer. Make sure to regularly cleaning computer's registry and remove broken shortcuts as both of these can lead to future complications.

However, some errors are simply unadvoidable and hopefully by following some of the steps outlined above you will be on your way to fixing them.