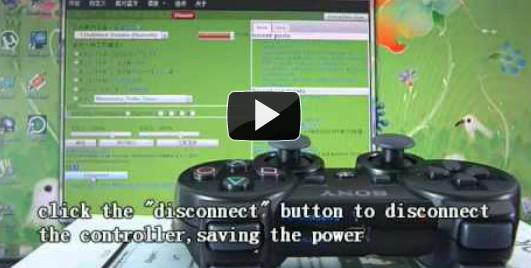 If you want to use your XBOX 360 or PS3 Controller on Windows 8, you don't need a lot of things. To use a PS3 controller, a USB 2.0 Bluetooth Dongle is enough!
Wireless and USB Bluetooth Adapters
1. Step The easiest but most expensive way to use your XBOX controllers is to simply buy a the Xbox 360 Wireless Gaming Receiver for Windows
To use the PS3 controller on a PC, you would need an USB Bluetooth Dongle. Something you can grab for 2 bucks on Amazon:
Bluetooth USB 2.0 Micro Adapter Dongle
2. Step Apparently, Microsoft removed the official XBOX 360 controller drivers from their site and included them in the official adapter above, so let's move on with using a PS3 controller instead. The only way to use the XBOX controller on Windows 8 without buying the adapter is probably to break open a dead XBOX and then use the parts to build a receiver that you can then connect to your PC. If you are familiar with electronic stuff and can pull this off, you might find this guide useful
3. Step Head over to MotionInJoy.com to download the tool that is required to use your PS3 controller on Windows 8
32bits Windows xp,Windows vista,Windows 7:download
64bits Windows vista,Windows 7: download
4. Step Install the program, connect your USB Bluetooth Dongle and then follow this guide to properly connect your PS3 controller and make it work smoothly with your dongle.
The latest version no longer requires you to disable "Driver Signature Enforcement", but if you want to know how to do that in Windows 8, read the guide to disable Windows 8's driver signature enforcement. This was required to make previous versions of MotionInJoy work.
You should also watch this video guide to get started.