Are you a fan of the CBS show Big Bang Theory or How I Met Your Mother and you are wondering how to watch the shows on the show websites outside the US? Use a VPN! (Full Guide)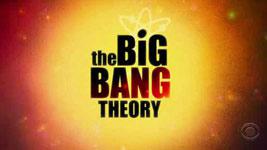 Free VPN Providers Are Often Unsecure, Opt For Paid
A lot of people are a bit sceptical when it comes to VPN's. They believe setting it up takes days and can cause security issues. Both is wrong. Once you know how, you can set one up in under 3 minutes. Beginners can do it in under 30.
Also, VPN's are a lot more secure, because they tunnel your traffic through another connection, making it very hard to reach YOU. Imagine yourself behind another network and every traffic first goes from your network to network A (your VPN provider) and from there it goes to the internet.
Sign Up For a VPN Provider:


StrongVPN – Our recommended VPN provider (top choice)
Most providers will cost between $4 and $20 per month. However, before you opt in for a free provider, let me warn you. Free providers often provide no encryption at all and no NAT firewall. If you are connecting to the internet via broadband router you are protected from malicious inbound scans, but when you connect to a VPN you have a direct connection to the internet via another network.
Generally, this is more secure because not your own IP is displayed to the outside world, but the IP of your VPN provider. However, the downside is that your VPN provider should have a good firewall, provide AES encryption and you should install a software firewall like Agnitum Outpost on your PC. So, if you can afford it, it is highly recommend to get a paid VPN and be secure.
Recommendation: Use L2TIP/IPSec – DO NOT USE PPTP
Ok, once you signed up and you account has been approved you will get a mail with passwords. You will get a PPTP password and a L2TP shared secret key. It is VERY important that you do not use the PPTP connection. It's insecure and has security vulnerabilities. Always go for OpenVPN or L2TP/IPSec connections that are encrypted with at least 128-bit.
Copy all passwords to a safe place
Setting Up A VPN in Windows 7 – Step by Step
1. Step Open the Control Panel, select small icons from the top-right dropdown and then open the Network and Sharing Center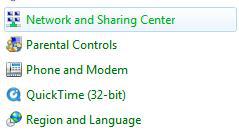 2. Step Click the link Set up a new connection or network: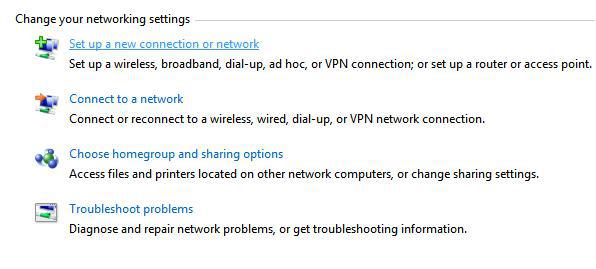 3. Step Select Connect to a workplace and then click Next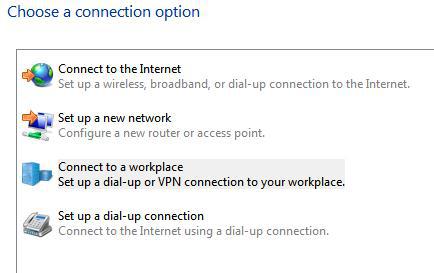 4. Step If you already have a VPN connection or similar you should now use the option No, create a new connection
5. Step Select Use my Internet connection (VPN)
6. Step Next, enter the internet address that you got in your mail from your VPN provider. It could look like this:
vpn.reliablehosting.com
Also, enter a destination name of your choice (an identifier for the connection). Select the checkbox "Don't connect now, just set it up so I can connect later"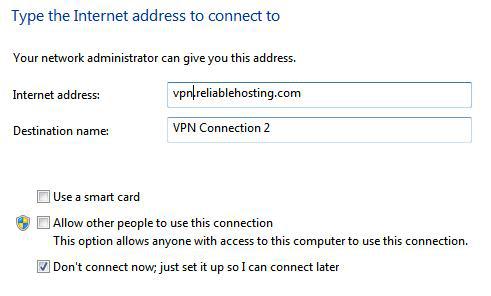 7. Step Enter your username, password that you got from your VPN provider and finally hit Create
8. Step Now click the Network icon in your tray and right-click on the VPN Connection that is listed: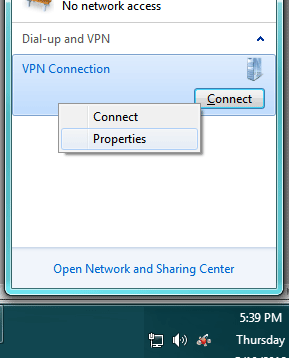 9. Step Now go to the tab Security and select Layer 2 Tunelling Protocol with IPsec (L2TP/IPSec) from the dropdown, then click on Advanced settings and
10. Step Enter a preshared for authentication that will be in your sign up mail along with the other passwords from your VPN provider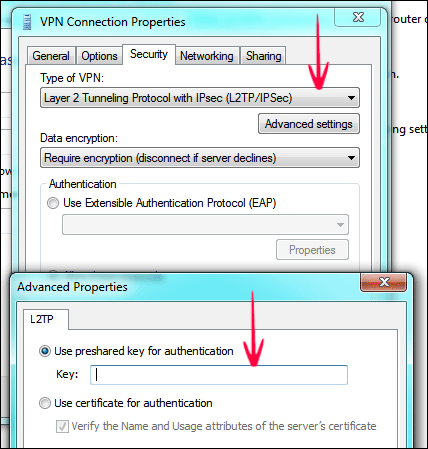 11. Confirm everything and LEFT-click on the VPN connection and hit the Connect button to connect to your new secure VPN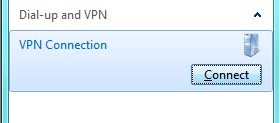 Visit CBS Or Other Blocked Sites, Watch Big Bang Theory, Lost, Etc.
Now you can visit whatismyip.com to verify that you have a US ip. Simply copy and paste the IP you find on whatismyip.com into a country lookup database like ip2location.com and you should now see a US IP as your own IP. Neat!
Visit cbs.com and the official Big Bang Theory show site and enjoy the shows: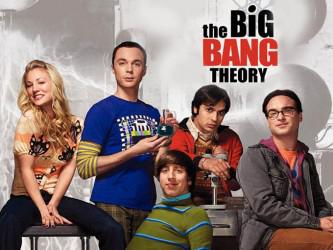 Of course you can use that VPN to do all sorts of things – all highly secure, anonymous and with a real and legit US IP