To get a list of files you have in a folder, follow the steps provided in this tutorial.

Tip: If you like short tutorials, here's the short version how to copy multiple files names in folder into a text file
Steps to get a list of files in a folder windows 7
1. Step Click Start >> All Programs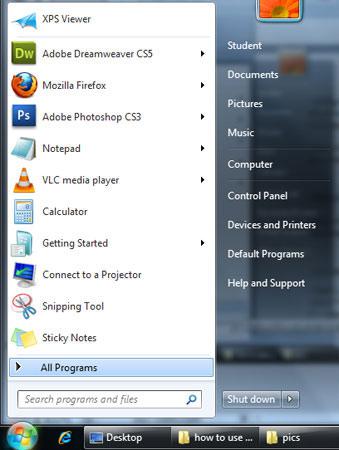 2. Step Click Accessories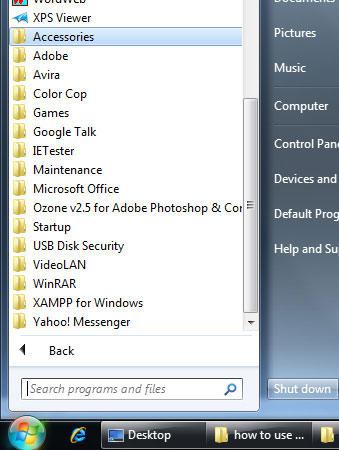 3. Step Click Notepad.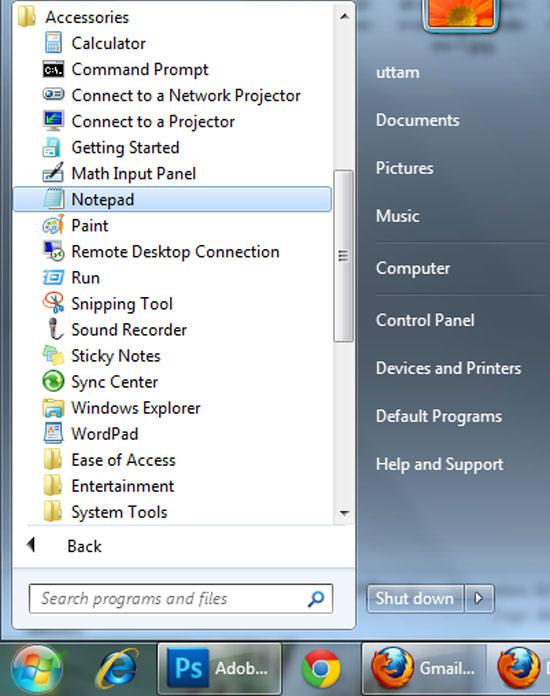 4. Step In the opened notepad file type dir /o /s > output.txt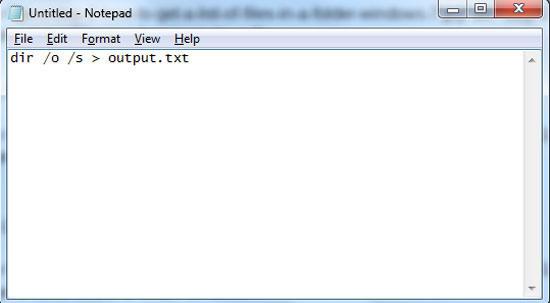 5. Step Now save the notepad file as filename process.bat to the folder where you want to get a list of files containing in it. In my case, I have saved it inside folder named uttam. To save file, click File >> Save. Then give your file name and click Save.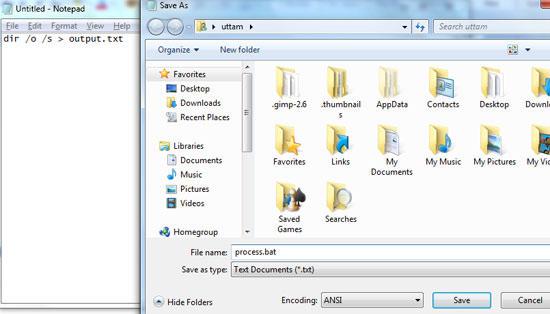 6. Step Now locate the file – process.bat you have just saved by opening the folder saved in it.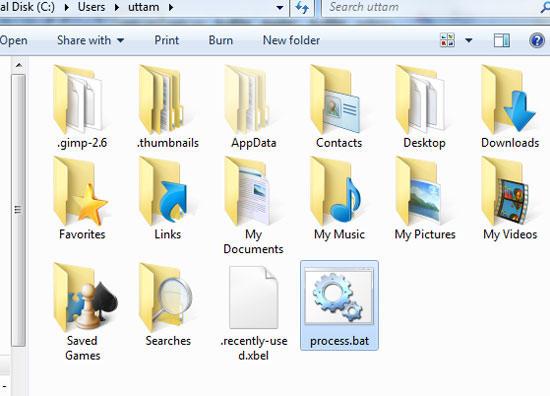 7. Step Double click on the file – process.bat to open it. Then a command prompt screen may flash out. It may stay depending how many files and folders you have inside the folder. Then after a moment the command prompt screen disappears.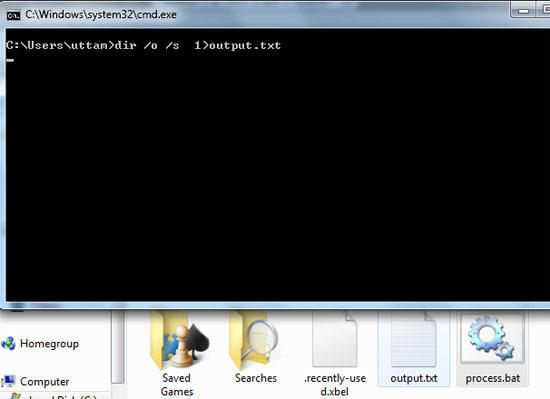 8. Step Then you will see a file named as "output.txt" which is automatically created.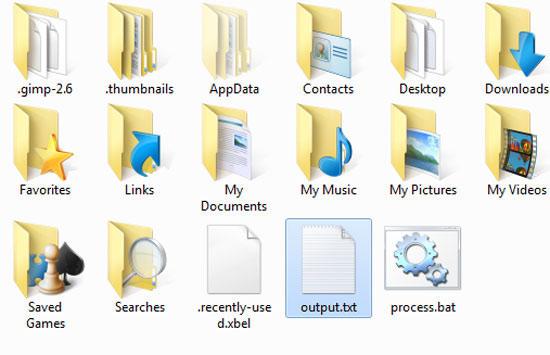 9. Step Double click on it (output.txt). Inside it, there you will see all the list of files and folder present in this folder "uttam" where we created file process.bat. That are the complete steps you need to get a list of files in a folder.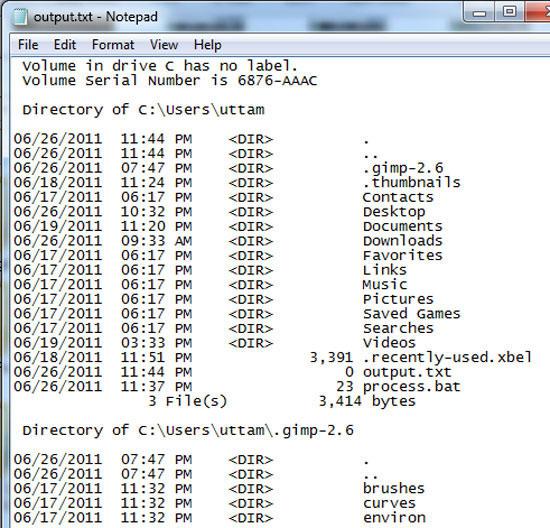 Video
Conclusion
Getting a list of files is useful when you want to make a log sheet or assess all the file names as well as folder names located inside a particular folder.