One of you asked me if I could write a tutorial on how to do a system restore in Windows 8 from boot without actually entering the Windows 8 safe mode. This is entirely possible, follow the steps after the break.

Microsoft pimped not only the Windows 8 desktop, they also revamped the blue screen and installation screens, including the advanced boot options.
In order to perform a system restore from boot, we have to boot from DVD. So, go and get your Windows 8 DVD (yes, this is mandatory!)
1. Step In order to boot from the Windows 8 DVD you have to change the boot order. We have a tutorial that explains it, you can find it here: Boot from DVD. Basically, hit DEL on startup – find entry "Boot", "Boot Order" and change it so that the DVD is in the first position.
2. Step Next, start your computer and you should get a screen similar to this:

Hit any key
3. Step IMPORTANT: It looks like we are installing Windows 8, but we are not. Click CONTINUE when you are asked to select a language
4. Step Now you should have this, click on Reapir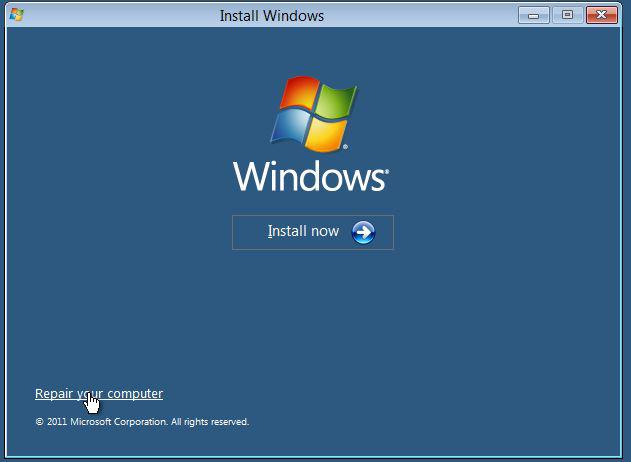 5. Step Next we are going to use the Windows 8 troubleshooting options: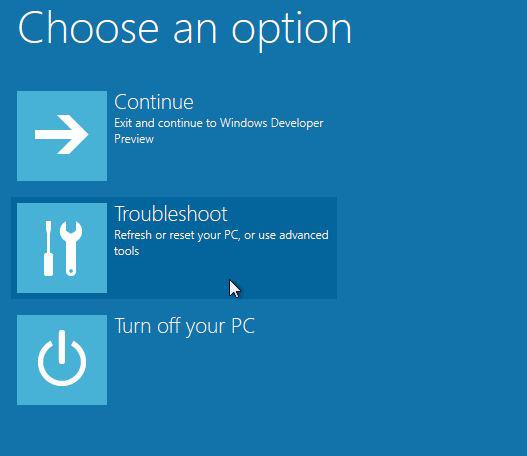 6. Step We need to open the Advanced options to do a system restore from boot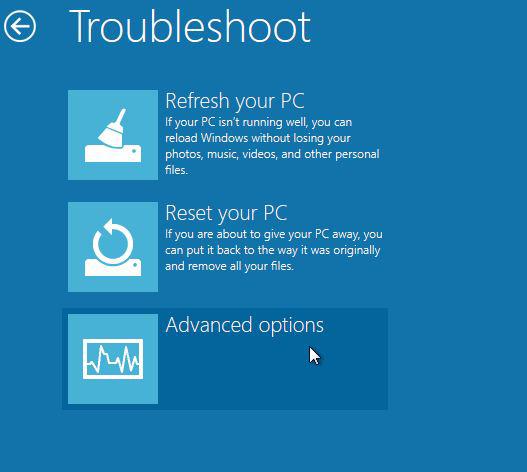 7. Step Finally, we can do the system restore: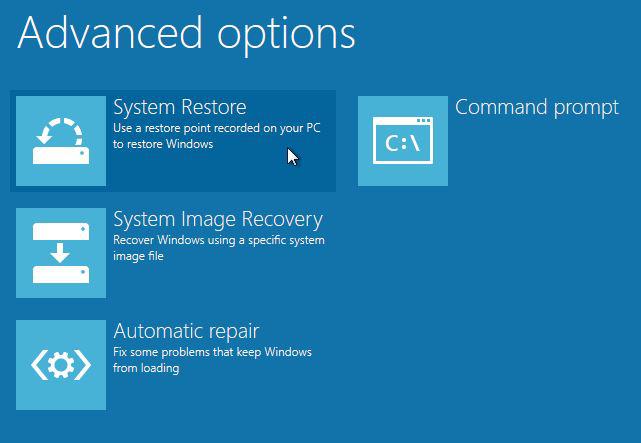 8. Step Select your Windows 8 and it should start the wizard, click Continue.
9. Step You can now select a restore point and perform the system restore. Easy, huh?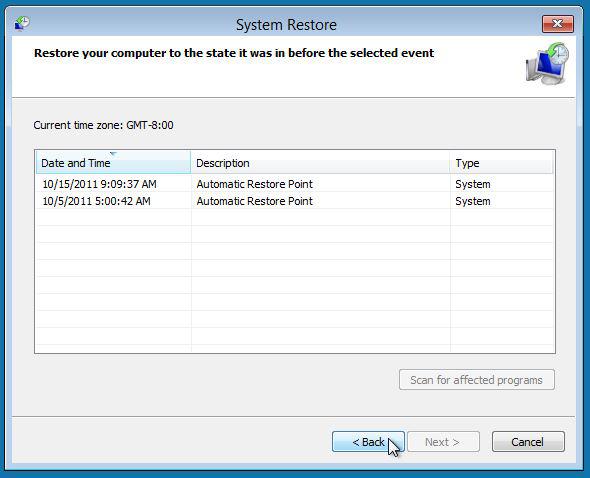 Windows 8 should now start the system restore and will try to reset your PC to the specified restore point. If it was successful, your computer should be fine again.
Not all Windows 8 problems can be solved using system restore. I recommend to use our search box to find solutions to common Windows 8 errors