Ok, so I was on the lookout for some other free VPN service providers to watch Lost Season 6 online outside the US (via ABC.com). One VPN even advertises that you are able to watch Hulu, Pandora, ABC or BBC. using that VPN, so I gave it a try.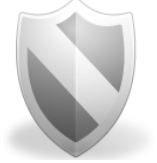 .. and it works 100%!

I am talking about The Free VPN and Shrew VPN Client. The Free VPN is even working on an iPhone, which is a pretty decent feature if you ask me. It also supports Windows 2008, 2003 and 2000.
After installing FreeVPN, I was always receiving the error message "The ordinal 318 could not be located in the dynamic link library LIBEAY32.dll". Then I noticed that FreeVPN is working anyway and a small tray icon appeared on my taskbar. Awesome!

So, if you are on a 64-bit system and getting the same error message, don't worry and ignore the error. I suppose the problem has something to do with SSL certificates and emulating 32-bit dll files, but I am not really sure about that.
Connect to US VPN Server
The Free VPN is really a decent tool, it will show you several VPN servers that you can join and the remaining spots. If you want to watch LOST later today, you should connect now!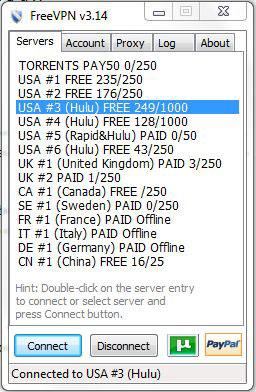 So, after you installed and launched the VPN tool, simply select a VPN server and click on "Connect" and you are done.
Now, you can watch LOST at ABC.com :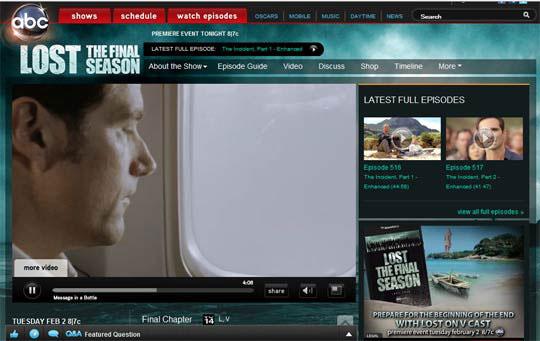 Lost Windows 7 Theme
You can download the theme here:
Lost Windows 7 Theme