What's the first thing you are going to do when you get a copy of Windows 8? Right, you'll have to install it first! Some new leaked screenshots show the revamped Windows 8 installations screen with a beautiful new interface.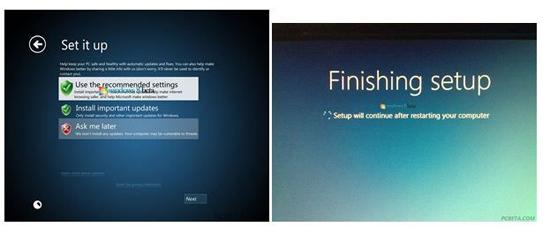 We previously reported that some leaked Windows 8 screenshots hint at a 2012 release date.
As you can see the new Windows 8 setup has a completely new look and feel. On the first screen you can see the Windows 8 settings for Windows updates: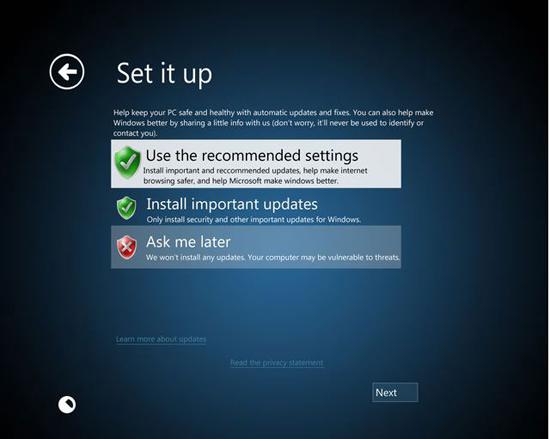 A rather pixelated screenshot of the "Finishing setup" screen: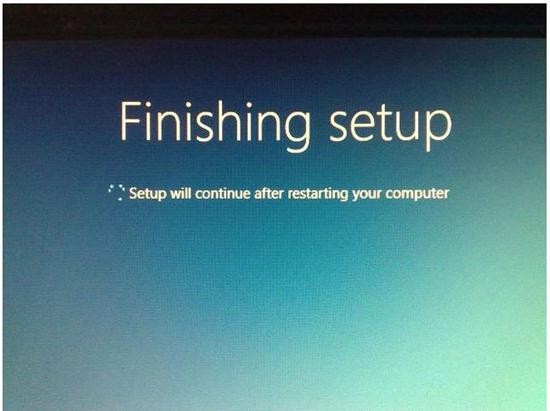 The setup screen looks rather minimalistic, but it's still pretty cool.
Stay tuned for more leaked Windows 8 screenshots of the recently leaked Windows 8 build 7955.