On Tuesday, Nokia officially unveiled their newest Windows Phone which is a low cost leader, and will provide users with a massive screen. The Lumia 625 with a 4.7-inch LCD screen is built to be the largest screen Windows Phone on the market today.
With the announcement of the Lumia 625, the Microsoft Windows Phone market suddenly gained a new $99 phone. It is available in a number of colors, and it is 4G LTE ready from the start. Consumers outside the US will get the first opportunity to purchase it, as its's available in China, India, other other countries.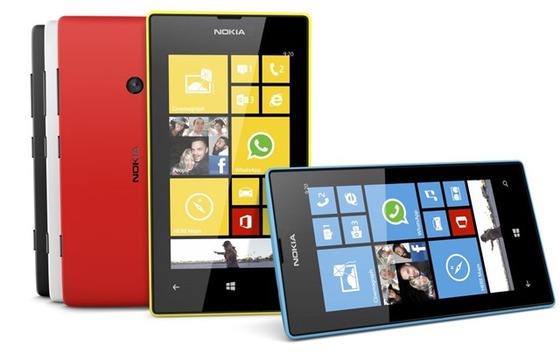 Nokia 625 Windows Phone Specs
The latest Windows Phone has very impressive specs for a phone that will be under $100 on the market. It features Windows Phone 8, a 1.2-GHz dual-core Snapdragon S4 processor, 512 MB RAM, 2,000mAh battery, and 8 GB internal storage—expandable to 64GB via MicroSD card. The 5-megapixel camera has 1080p recording and a VGA front camera for video and Skype calls.
Built With HERE Maps, Transit, and More
The Lumia 625 is the Windows Phone for Microsoft fans and is built with Nokia's built in apps for music, photography, and navigation. The HERE suite of Maps, Drive and Transport will be included, along with the Nokia Music, Nokia Smart Camera, Nokia Cinemagraph, and other apps. It is showing the power of Microsoft's Windows Phone 8 as a multimedia powerhouse, and one that can be purchased worldwide at a very affordable price.
Yet Another Powerful Windows Phone
This is the second Windows Phone announced this week, and is good news for Microsoft and Windows Phone fans. This phone is built for worldwide consumption, has a ton of built-in features, is very spec heavy, and is affordable priced to be sold in developing countries. This will enable Windows Phone to be used in countries where the Windows Phone penetration might be a little soft.
This latest Nokia Lumia phone shows the powerful collaboration between Nokia and Microsoft. It shows powerful phone creation, the worldwide distribution power of Nokia, and the ability to get cheap and affordable phones into peoples hands to use Windows Phones all over the world.