SSD's require no disk defragmentation. In fact, if you continuously defragment a SSD drive you can decrease its lifespan. Here's how you disable disk defragmentation in Windows 7.

Most SSD manufacturers also highlight this fact in their manual. SSD's do NOT require disk defragmentation.
SSD write performance greatly depends on free data blocks! This is important to remember – the more data you put on a SSD the slower it will get. In fact, most manufacturers recommend to only use 70-80% of the disk space available on a SSD.
Disable Disk Defragmenter Service
1. Step Click on Start
2. Step Enter services.msc into the search field and hit enter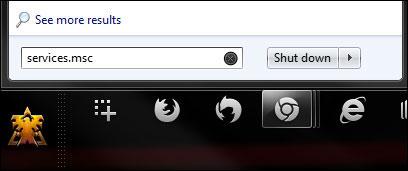 3. Step Find Disk Defragmenter (Enter D on your keyboard while another service is selected) and right-click on it, then click on Properties
4. Step From the Startup dropdown menu select Disabled
5. Step Click on Apply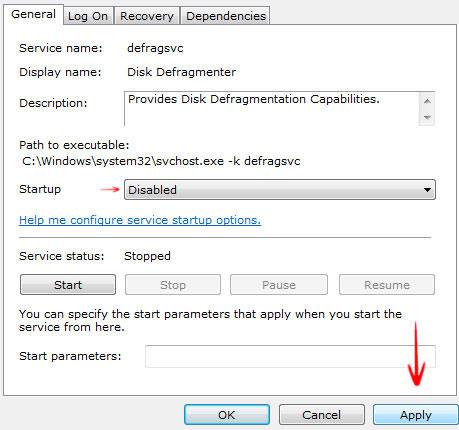 6. Step Done, defragmentation is now disabled
With disabled disk defragmentation the Windows defrag service won't work. However, that doesn't mean that there are not other programs that can run a defragmentation on your SSD. Therefore, I recommend to check the task scheduler for all scheduled defrag operations and delete them.
Remove Scheduled Defragmentation
Tip: You should only remove scheduled defrag operations for your SSD, not for your HDD
You should also remove any scheduled disk defragmentation.

1. Step Enter taskschd.msc into the search bar
2. Step Uncollapse Microsoft, Windows, Defrag
3. Step In the right pane select the ScheduledDefrag and click on Delete
4. Step Done