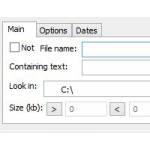 Read this guide if you want to quickly locate text within files. With this tool you can find text in a matter of seconds
If you need to search for a piece of text in a large number of files, you know how hard it can be – Windows search doesn't search inside most of the popular formats and opening the files by hand is very tedious. Fortunately, searching for text can be very easy with Agent Ransack.
Searching for text strings inside any file formats
If your work requirements include sifting through hundreds or thousands of files searching for any text string (a name, a year, a number, anything) or you just have a large library of ebooks that you frequently use for research or reference, Agent Ransack is a tool made for you. It allows you to perform searches extremely quickly, and since it supports pretty much all file formats that are used in text editing, you'll practically never have to manually open individual files to search for anything again – it's that powerful.
How to search for text in any files using Agent Ransack
Although the interface might seem complicated at first, using Agent Ransack is actually pretty easy. Here's how to search for any string of text in any folder (or even your whole computer) using this utility:
1. Step Download Agent Ransack from the official website, www.mythicsoft.com, and install it. There's also a link for the latest MS Office filter packs, which let you search within Office file formats – you should already have the latest version if you use Windows Update, but if you have an old version of MS Office, it would be better to install these, too.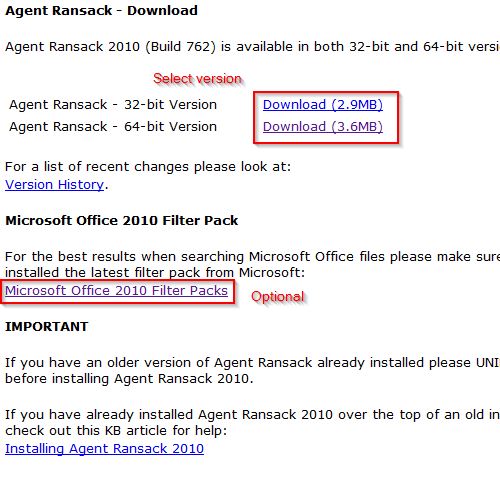 2. Step Once you open the program, you'll see the main interface – it's very easy to do a search – just enter the file name (if necessary), the text string and the folder/disk where Ransack should look, then press the "Start" button on the right side. You'll see the results, as well as the preview below right away. You can use AND and OR operators, as well as exact search with double quotes for the best results.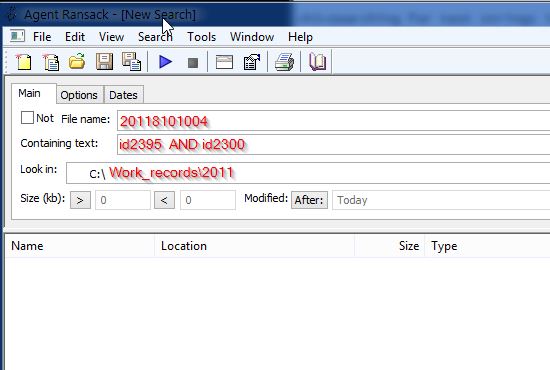 3. Step The default options are good enough for most people, but you might want to check out the settings. The "Options" tab lets you customize a few settings that might prove useful. You can use Regex, match case, and enable/disable search in PDF/MS Office files.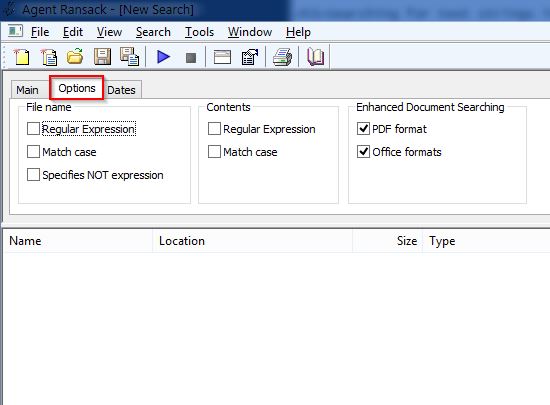 4. Step The "Dates" tab further lets you filter results by searching only files with specific Created/Modified/Last Accessed timestamps – be sure to use it when searching to make things easier.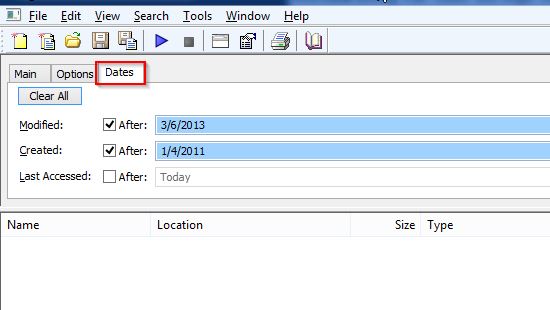 That's pretty much it!
Conclusion
With Agent Ransack, searching for text in files is very easy – enjoyable even. Be sure to try it out if your work requires you to perform this kind of work, or if you simply have a large library that you use for references often.