Have you recently used a VPN connection? And if so, are you aware of the different protocols and how secure they are? If not, read on.
About VPN's
Virtual Private Network (VPN) allows computer users to connect to proxy servers and access the Internet anonymously. It gives them unrestricted access to most websites and services while at the same time allowing them to benefit from the enhanced security, functionality, and management policies of a private network.
How secure are the Virtual Private Networks?

There are several VPN protocols, providing different levels of security, speed, compatibility, operating system support, stability, installation difficulty, and port support. The five most commonly used VPN protocols are
Open VPN (Open-Source Software)

PPTP VPN (Point to Point)
SSTP VPN (Secure Socket Tunneling)
L2TP (Layer 2 Tunneling)
IPsec VPN (Internet Protocol Security)
PPTP offers only basic encryption and is the least secure of the four. You should always try to establish a connection via OpenVPN which is the most reliable – if that is not available go with IpSec or L2TP.
Why Use A VPN In The First Place?
There are many valid reasons why you might want better online anonymity and security – adding an additional layer of security when surfing the Internet will protect you from hackers, will help you keep your files or sensitive information safe, and can allow you to access websites and news portals, which cannot be otherwise accessed from your location.
Businesses use VPNs to allow remote employees to connect to local area networks, to establish access between various locations and remote datacenters, and to connect headquarters to remote facilities and offices.
How Does A Virtual Private Network Work?
A VPN is nothing more than a group of computers, connected to the same network. In order to connect to a VPN, you need a client and a server, where the client is a software program, installed on your computer, smartphone, or tablet. When you establish a connection to the VPN, all Internet traffic is routed via the network – when you launch your default browser and load a URL, the web request is sent to the remote server, which requests the webpage and then sends it back to your browser.

---
When you are not using VPN and access any web page directly, your browser reveals quite a bit of data – the operating system that you are using, browser type, screen resolution, IP address, and more. Once a website detects your IP address, it could easily determine your physical location as well.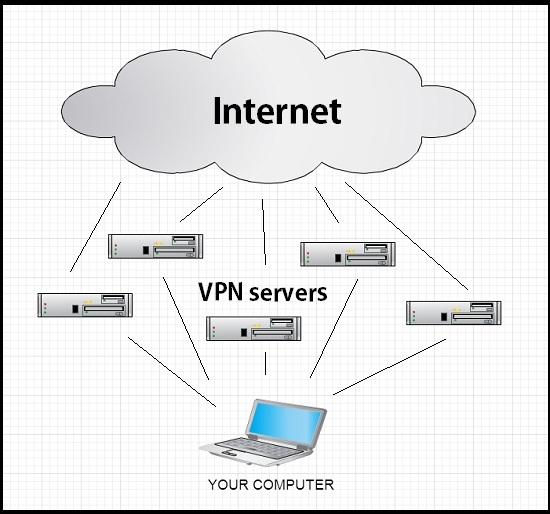 When you are using a VPN, none of this information is revealed to the websites that you visit since your traffic is routed via a server. In addition, the data, which passes between your computer and the server is encrypted, making it much harder to be intercepted by hackers and other third parties.
Can Virtual Private Networks guarantee anonymity?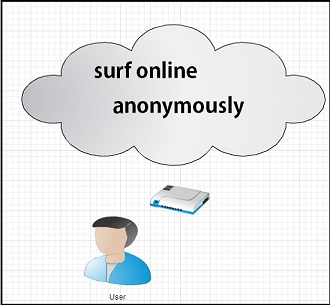 This varies greatly from one VPN provider to the next – when looking for better anonymity, you should select a VPN provider, which doesn't keep logs, accepts various payment methods, and offers servers in multiple locations.
Conclusion
Using a VPN allows you to access streaming services restricted to specific locations, send emails securely even when using Wi-Fi hotspots, get access to websites, not available on your work or school network, upload and download files in privacy, and improve your overall security when surfing the Internet.