If you're new to Windows 7, you might wonder where the menu bar is in the Windows Explorer.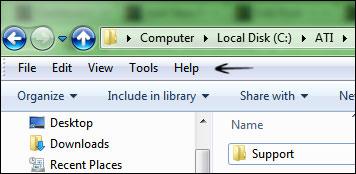 1. Step Open the Windows Explorer (Win key + E)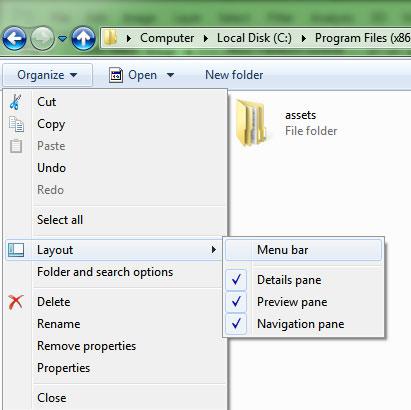 2. Step Click on Organize, Layout and then check the option Menu bar
3. Step You can now see the menu bar and use the options "File, Edit, View, Tools, Help"
4. Step If you right-click on the menu bar you can now lock the toolbars if you want to prevent that someone drags them away.