Need to access your home Router but do not have your password or user name nearby? Follow this guide to learn an alternative way to access your Router settings without either.
Entering Your Router Without Login Details
So you all of a sudden need to access your Router but do not have your password or user name at hand. After all – when was the last time you needed to mess around with your router settings?
There are many different reasons why you may need to access your router settings. You may need to set up a new a Port or change QOS on a certain device or even need to adjust some of the security settings.
Whatever reason you need to access your router – you normally need your pass and username that come along with the manual.However there is another way.
Follow this guide to learn how you can access your Router without your password or user name.
Step By Step
1. Step The first step is to hit the Windows key and R key at the same time to bring up the Run window.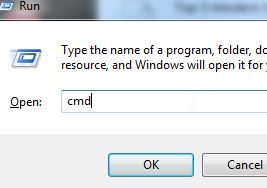 From here type in "cmd" and hit run to bring up command prompt.
2. Step Once you have the command prompt window up you need to type "ipconfig" and hit enter once more. This will lead to a run down of information to be displayed that may seem a little daunting if you are not familiar with networks and ip addresses.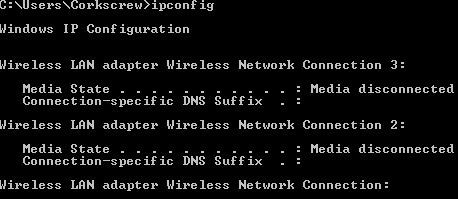 Don't worry – we are only looking for one piece of information here.
3. Step Scroll down until you either get to ethernet or wireless LAN adapter settings. There should be five pieces of information here – Connection-specific DNS suffix as the first.

The one we are interested in to access your router settings is called Default Gateway and should be the last among these displayed. Once you have found it write or type down the code somewhere as you will need it in just a little bit.
4. Step Now we will be using that address which you have just taken down. Open up you preferred browser. In the address bar type out the address you noted down from the previous step and search.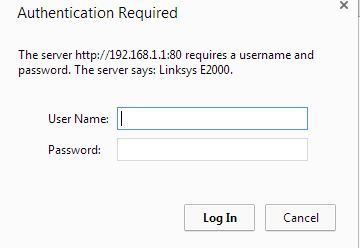 You should get a window popping up similar to the one above – of course the router name will be depending on your home setup.
5. Step Next you will need to locate the physical modem itself that you are trying to access. You will need to locate the Modem Access Code that should be noted down somewhere on your device and once you have located it you once more need to jot it down as it will be used in the next setup.
6. Step Once you are back in front of your computer,simply use that Modem Access Code as your password. Now for the User name – that is depending on your router. A simple Google search of you router model will bring up the default user name in most cases. However you can rest assured it is likely to be – "user" , "admin" ,"000″ or administrator.
Conclusion
Accessing your router is one of those tasks that you simply rarely need to do and when a time comes when you do need to set up something new or change settings you are unlikely to have everything needed to access it immediately.
Following the steps in this guide is a convenient way of accessing your router in a fix ,even with out your manual and pre existing password. Carry it out whenever you need to gain access to your home network!